While we know of the direct creation of some Rahi, can the Rahi Makuta make evolve into new species? There's an in universe debate about weather or not Ussal and Manas are related, there are also different subspecies of Rahi like Gukko, or some seemingly related Rahi like Tarakava and Crystal Climbers.
The diagram below is simply an example of how evolution might work, displaying multiple common ancestors, rather than one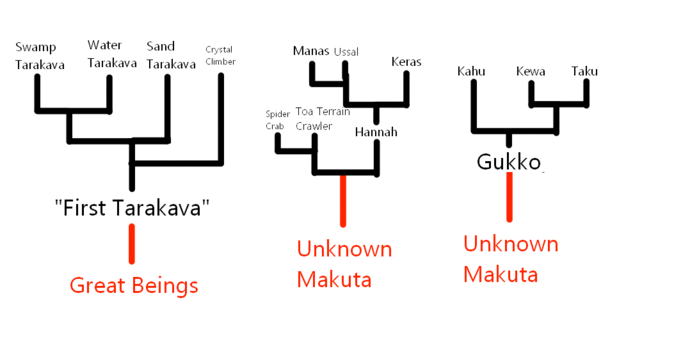 Of course, Rahi could also just belong to categories, rather than being physically related.