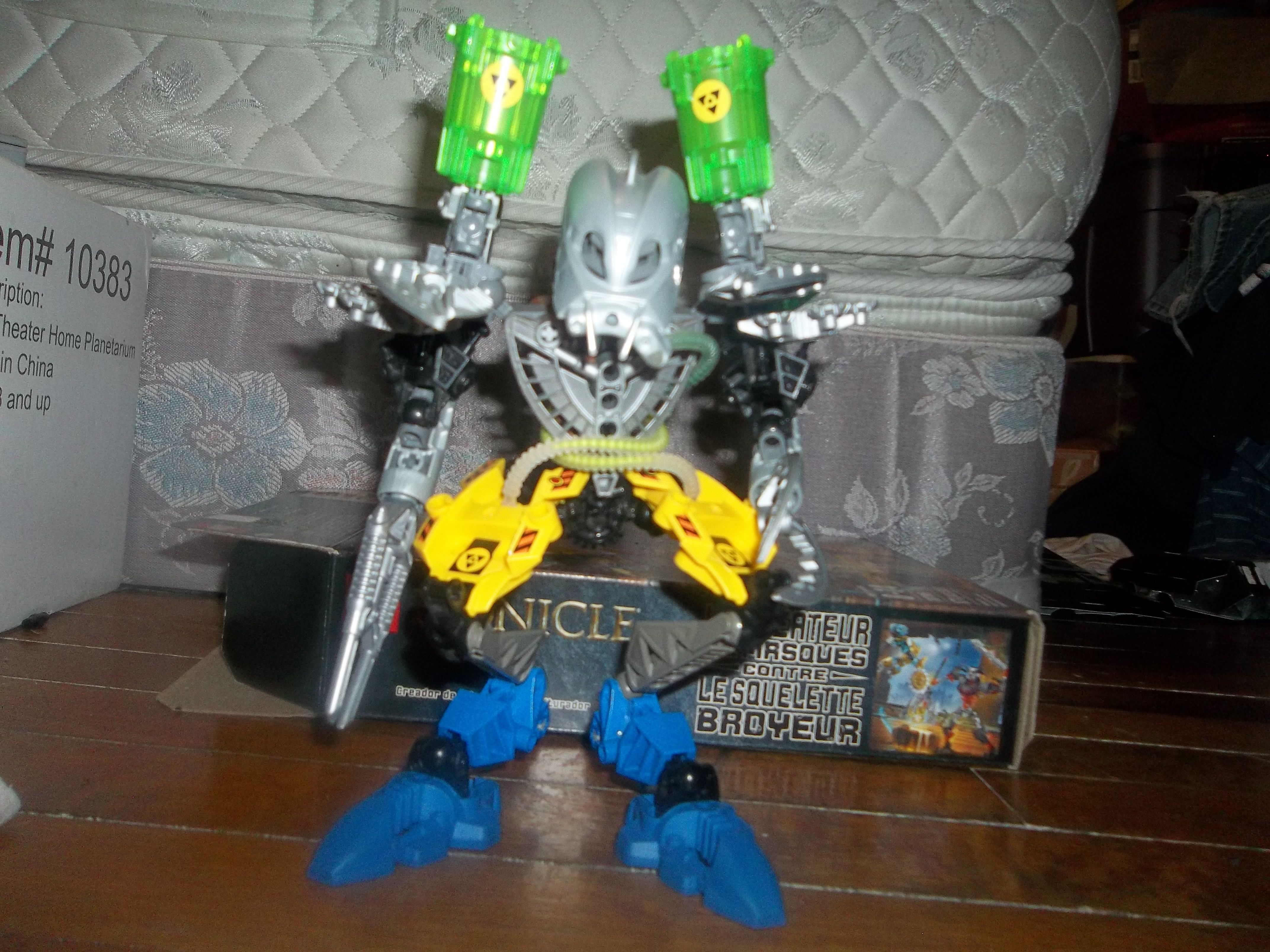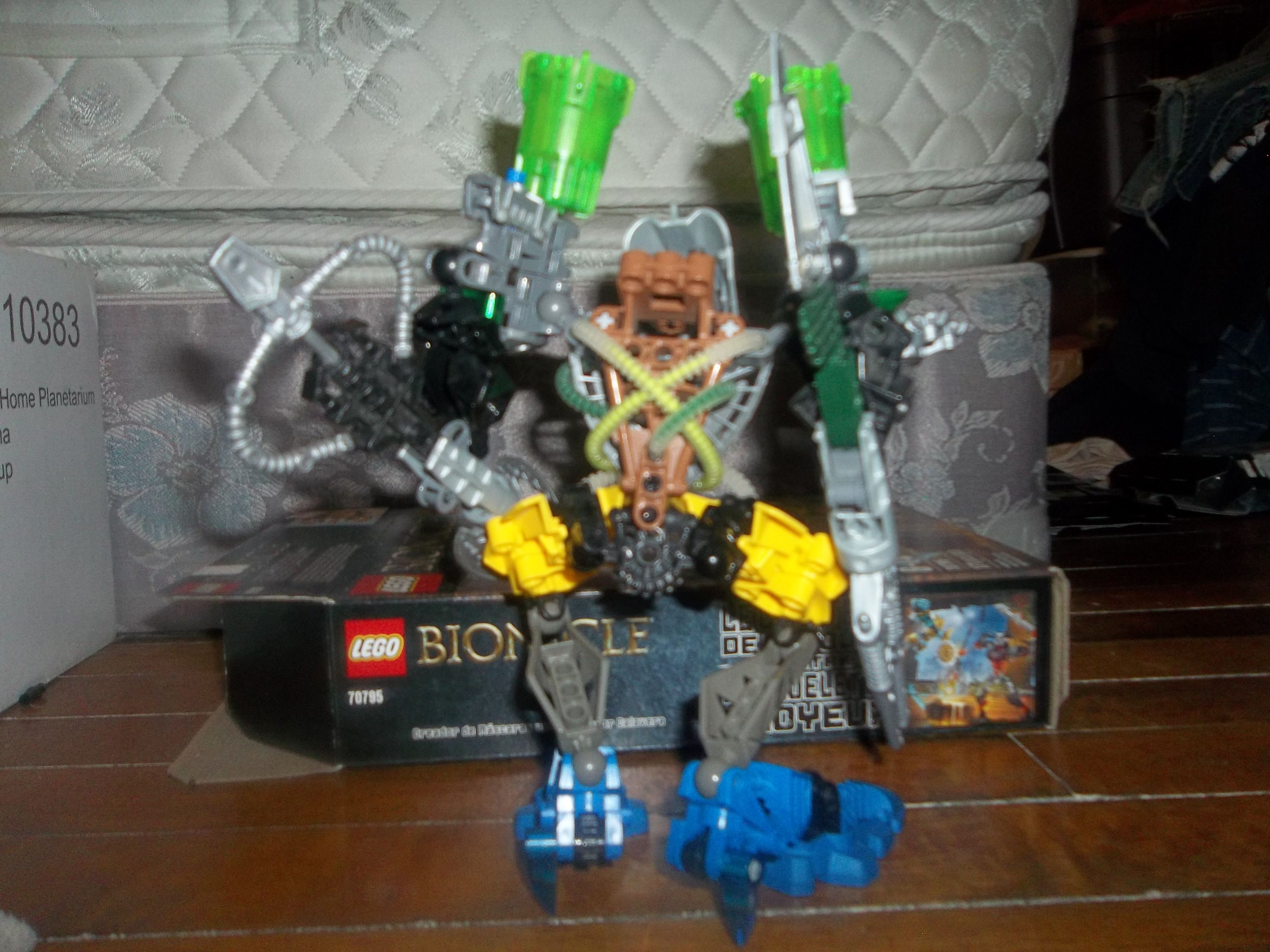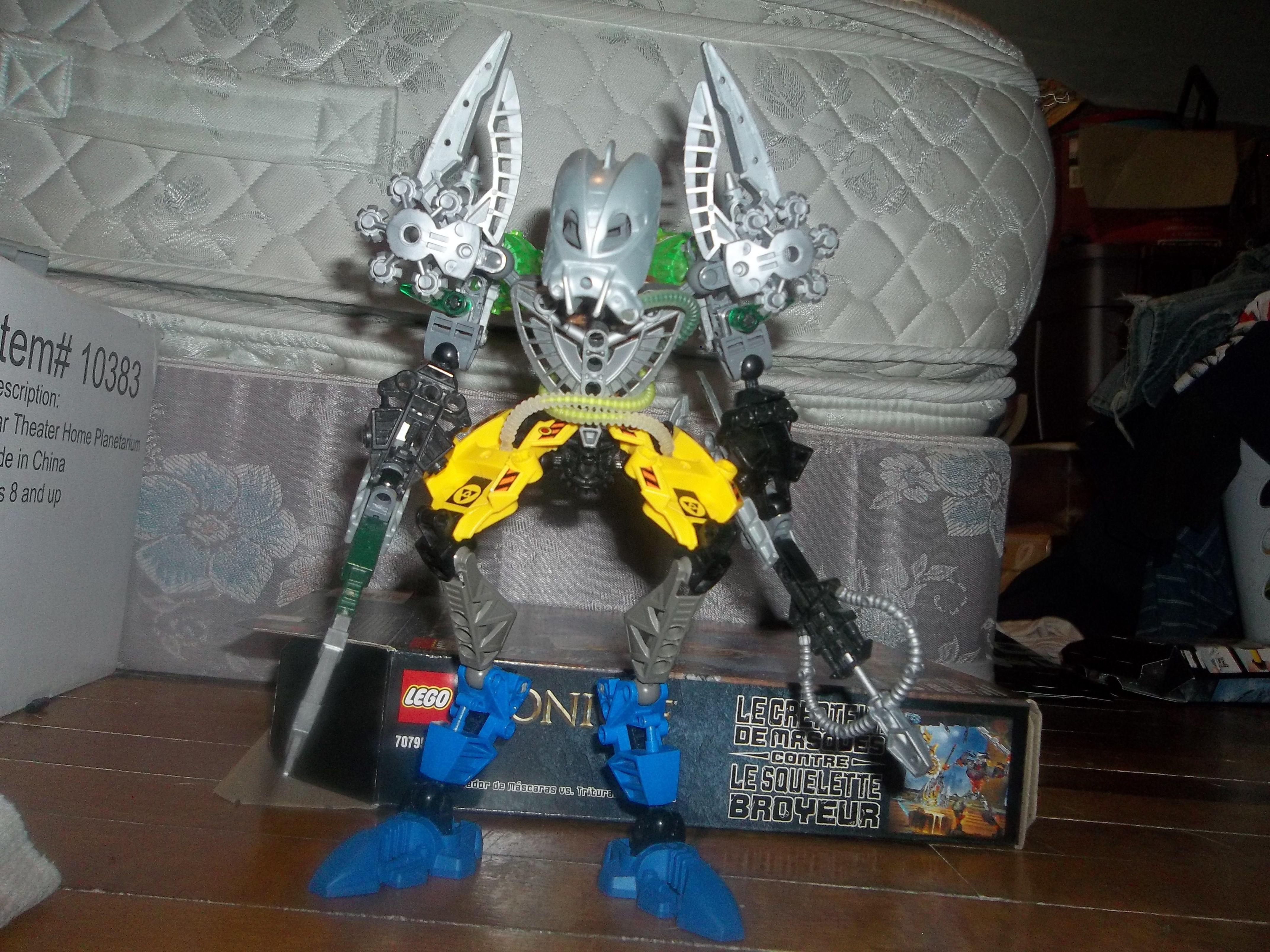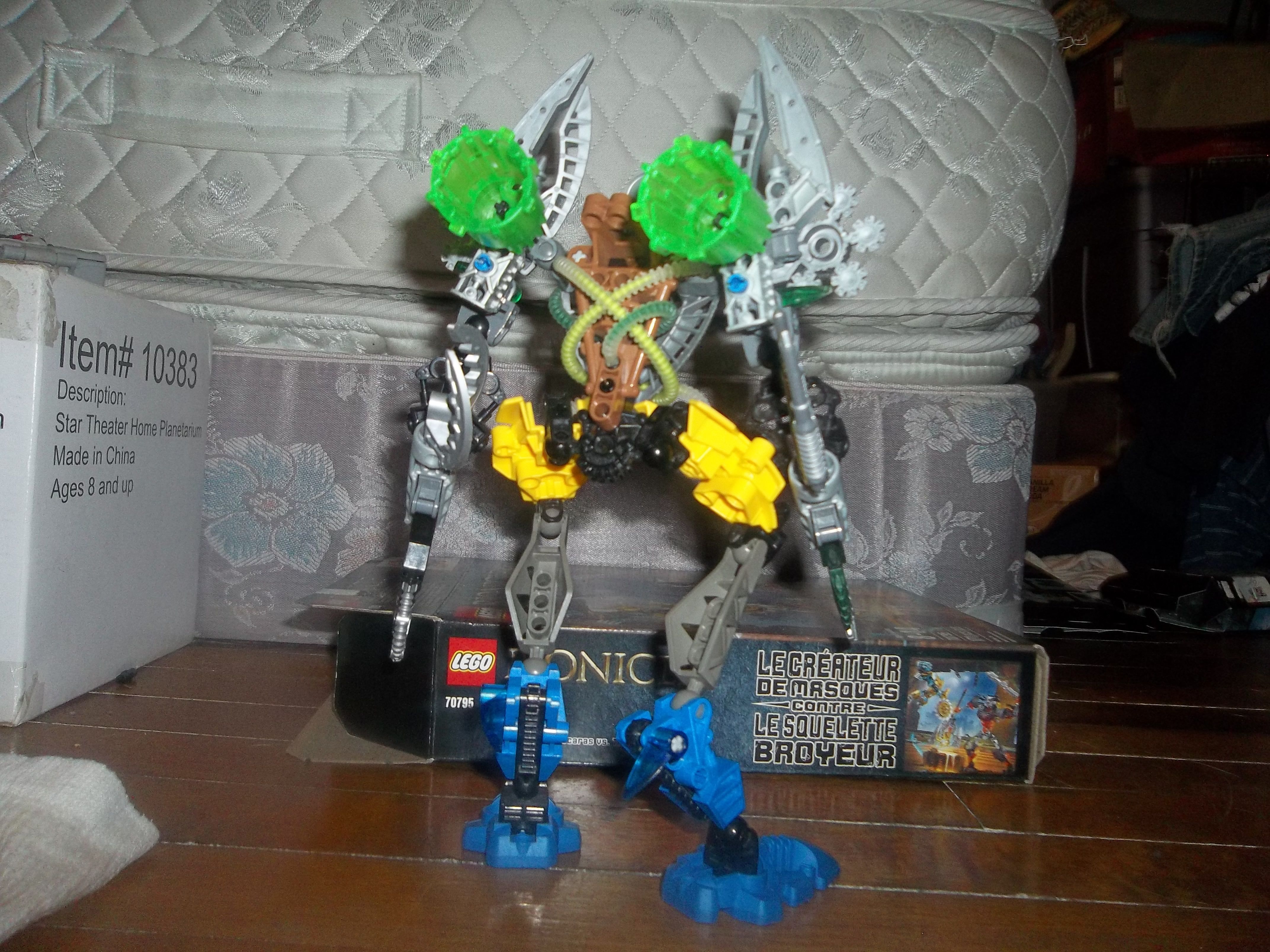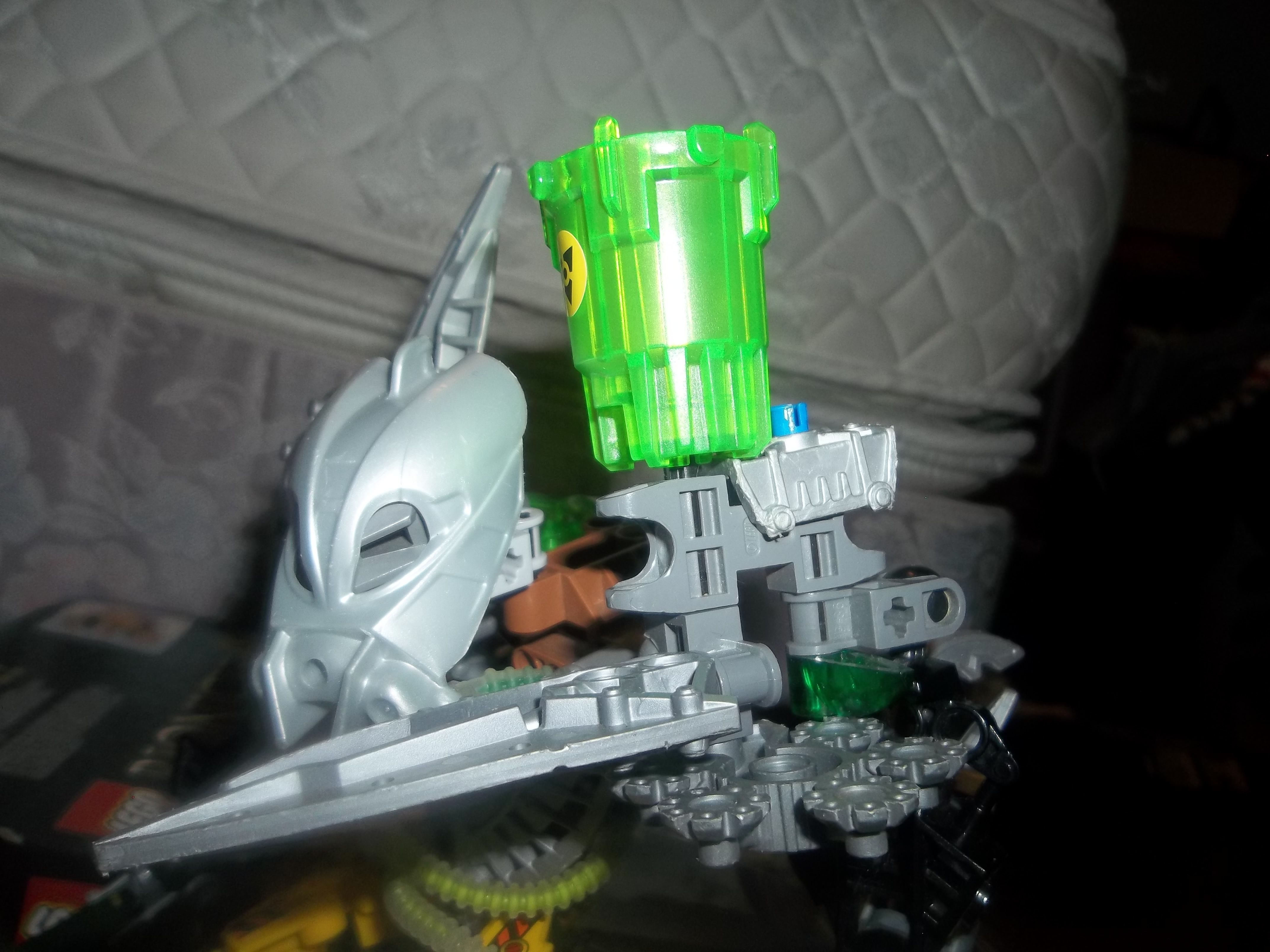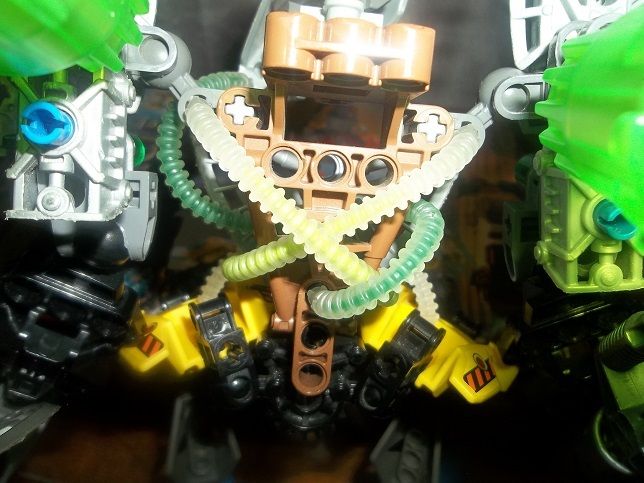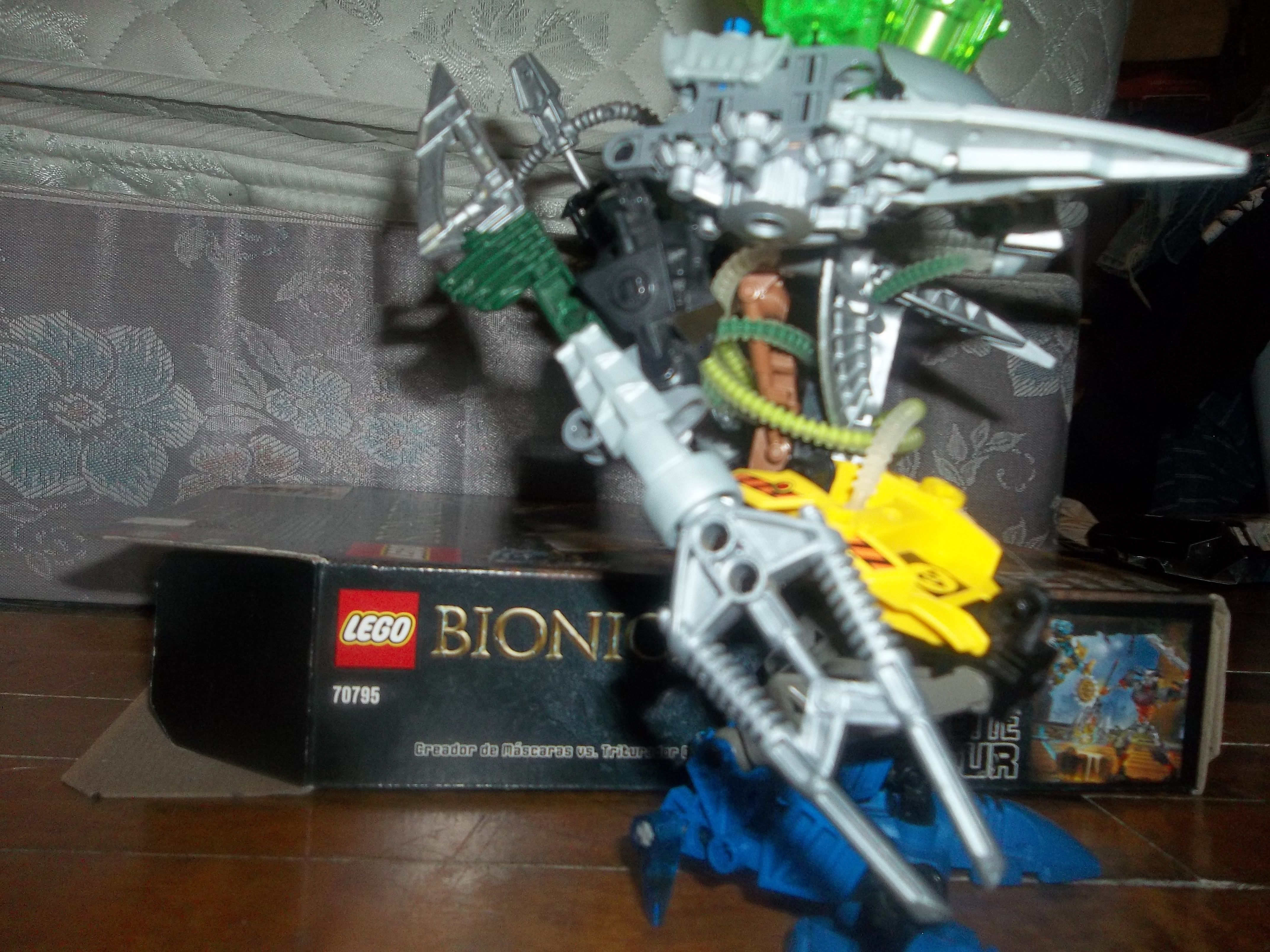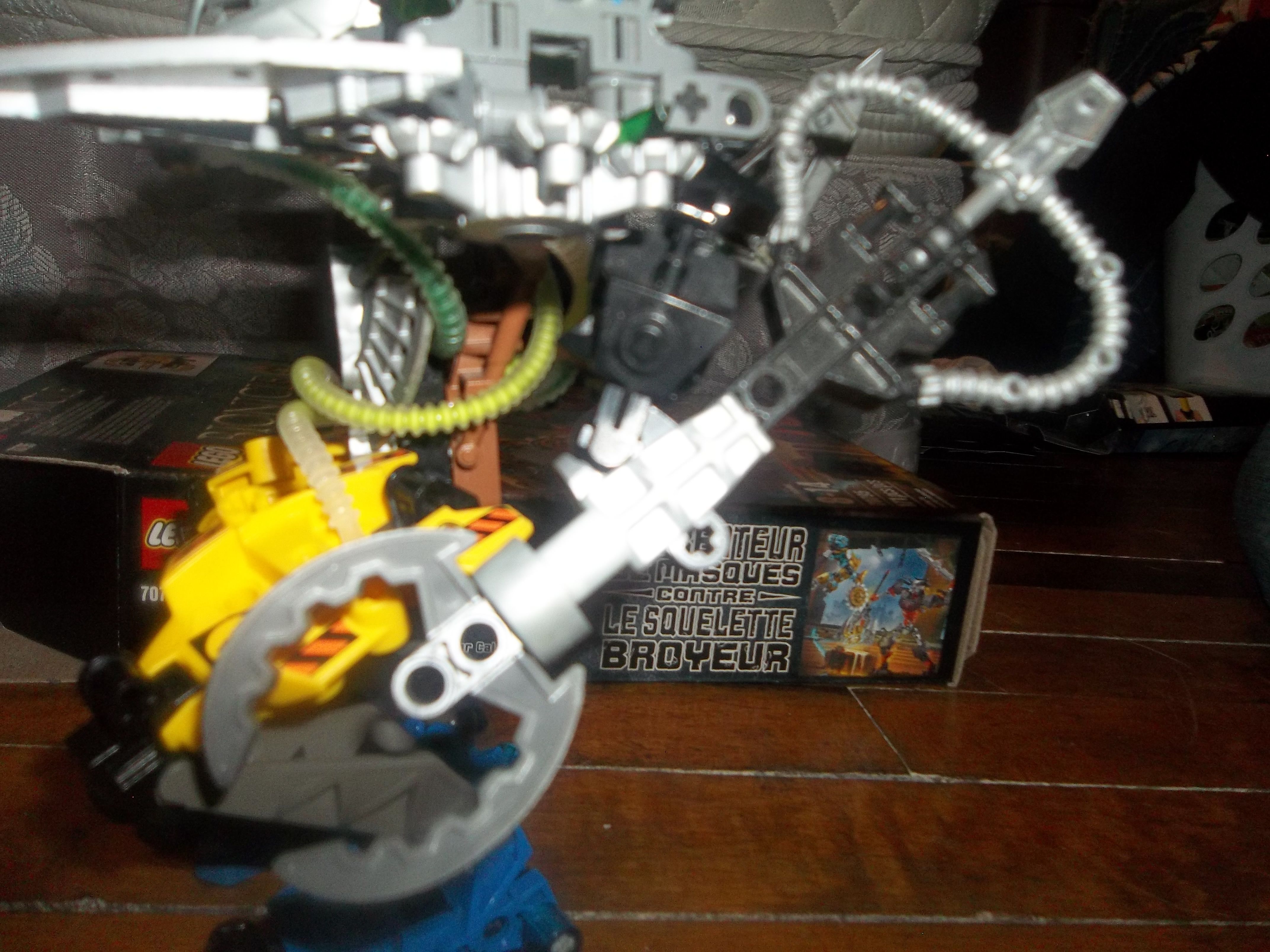 Name: Dr. Frank N. Stine AKA "Dr. PSYcho"
Occupation: Makuta, Scientist, Interigator
Element: Stone, Water, Earth, Electricity, Venom
Team: Makuta Terorizers
Weapons: Laser Cutter, Venom Slicer, Shocker Claw, Stone Borer, Electricity Generators
Mask: Kanohi Tryna, Mask of Reanimation
Powers:
Weapon: His Weapons are used mostly for his experiments but he can use them to fight when he needs, although he mad adjustments to make the weapons for some strange reason to cause his enemies immeasurable pain and torture...no one knows why though. his Laser Cutter can cut through solid Steel, when switched to blaster mode, he can use it to blast through solid inanimate Objects, but just causes a lot of pain to his enemies. his Venom Slicer allows him to dissect the hardest scales, in weapon form it can slice through stone, but can only cut on the surface of whoever it touches while injecting poison into them of his own concoction. his shocker claw can shock the subject into a comatose state so he can experiment, while in weapon form it can use enough electricity to kill the person he has but only makes it rack up slowly, this is made so that if he needs to finish the people off by order then he has the ability to. his Stone Borer can drill through any subjects body part with little mess, in weapon mode he can use its power to shatter a cliff side but only uses its power enough to knock an opponent back into a wall or shatter bones, this gives him a lot of leeway as far as interrogating. his electrical generators are what give him his power as well as the venom canisters on his back.
Element: even though he has power over stone he has no ability to use it from altering his own body too much.
Mask: while he enjoy's his experiments he dose not hesitate to use them at his will. his entire experimentation room is built with an amplifier for his mask power making the experimentation room a death trap for anyone who tries to face him there, as his mask of Reanimation can bring all of his experiments that are still dead back to life...as his own personal Zombie army.
Bio: Nobody knows about PSYcho's true past. and every time he tells it there are a few changes. the basis of his story? some girl left him for one of his best friends...his response? kill her, his friend, and everyone in the neighborhood he was in within a 100 mile radius. enforcers, women, children, everyone...this MO...is what brought him to The New Threats attention. once in the New Threats control he got the chance to do whatever he wanted to whoever he wanted and still get away with it. charged as the head of Science and experimentation in the organization. and he went at it. everyone in the organization except for a few people are converted with tech that Dr. PSYcho got from Siferius and Modified himself...and with darker intentions...he even modified his own body so that not only would he be able to keep himself from getting hurt easily, it also gave him the ability to use it in whatever experiment he wanted without causing himself harm. his extension legs gave him the ability to not only reach a tall persons face in interrogation or to reach something on a high shelf. he loves his job...and has even caused deaths of some of his victims Makuta, dark hunters and Toa alike just for fun.
Theme: https://www.youtube.com/watch?v=3Fn36l_z3WY (Creepyist one I could find)
WOAH! HOLY CRAP! I didn't think I could be this dark...just...wow...I have no Idea how I came up with this but here it is...