Drum Corps Minis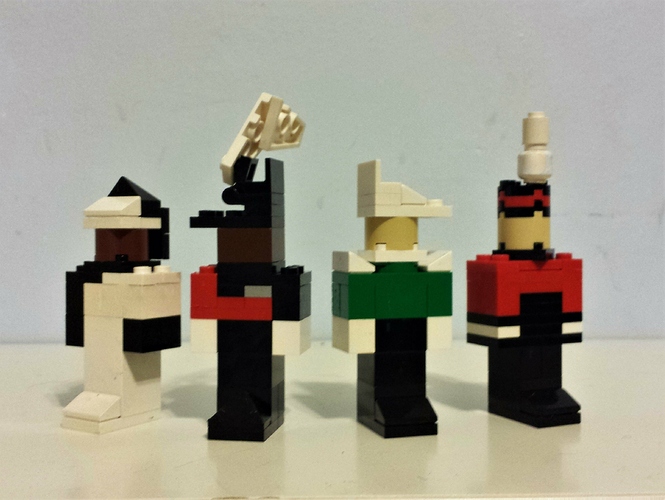 Left to right: Phantom Regiment, Santa Clara Vanguard, The Cavaliers, The Boston Crusaders
I know this isn't your typical post, but these are some of my favorite uniforms in Drum Corps. I had the Idea one night to make one of these, and couldn't stop. Now, on to the specifics.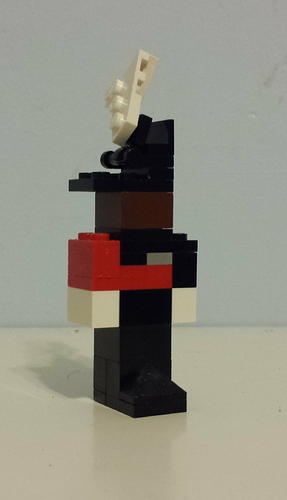 Some of my personal favorite uniforms, I wanted to do something other than their basic red, so I went with this variation. I really wanted to get the hat and feather correct, so I think I did a decent Job of that. I did, however, decide to cut my losses when it came to the sash.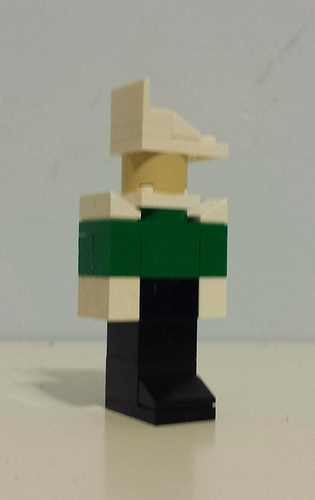 Yes, I know the picture Is blurry, my hand shook.
Another one of my favorites, This is the one that started the experiment, and as with the previous one, I really wanted to get the shape of the hat, which I feel I did okay in, It could have been better.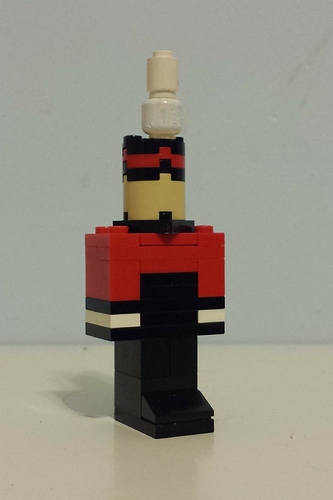 Another Uniform that I love, The Boston Crusader's uniform was the most difficult to recreate mainly because I was lacking 2x1 black pieces, which made the build more difficult than it needed to be. Along with this, the actual uniform is in a dark red, but my lack of parts made me have to compromise.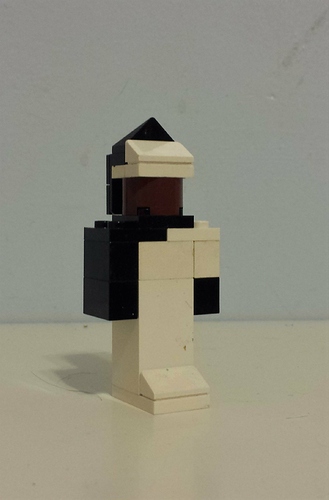 Lastly, Phantom Regiment. I knew I wanted to attempt to recreate their helmet in brick form, but a lack of pieces certainly plagued this build, making me result to using parts I would not normally use, but I still think it came out pretty well overall.
---
Overall, I think I did a pretty good job at recreating these uniforms in a small scale. Please feel free to leave suggestions and/or comments down below, and I will try to address them.
Thanks!