Here are some Transformers I drew lately: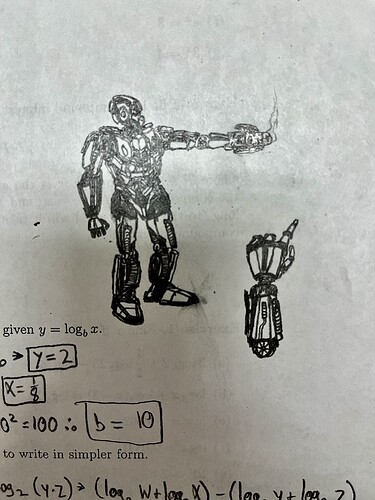 A generic character, based partially on Bumblebee's Cybertronian form from the beginning of Bumblebee.
A Seeker who I've decided to name Shockblast. I was inspired by the movie form of Jetfire, although it came out looking much more like Samus from Metroid. If you're wondering where the propeller is in robot mode, it's the radial stripes on the chestplate. It folds outwards in vehicle mode, which is a WWII fighter plane.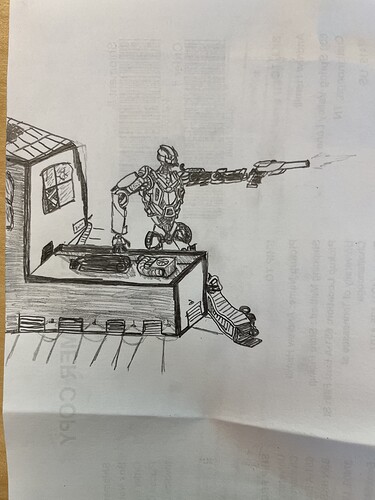 Finally, a random character defending an abandoned supply center on Earth. The first time in a while that I've used shading on these pictures. Enjoy!