Just a quick sketch during free time at school
I did this all in pen, I didn't have a pencil on me. I quite like it.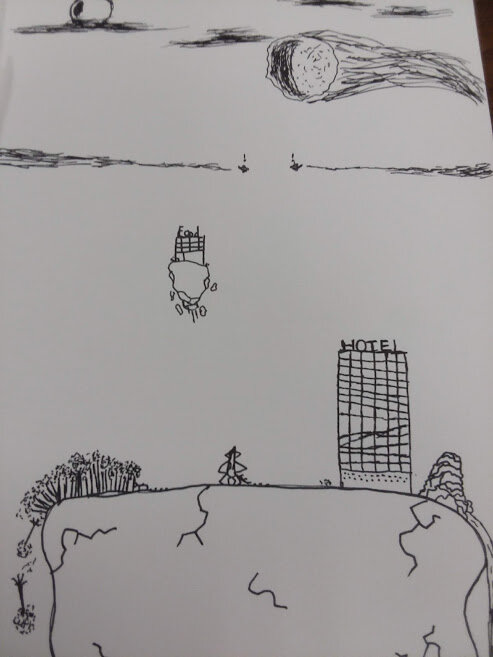 I tried out some various techniques, from the dotting for the tree leaves to the light lines for the clouds.
So yeah. I had fun.