Hey guys, back again with a new drawing to share. This time it's Ekimu the Mask Maker made in a Bionicle G2 short inspired style.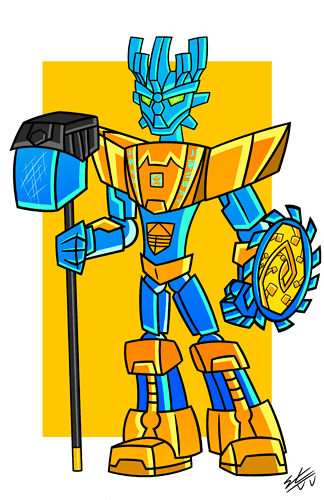 So happy how this came out. The only thing that I would criticize is the hammer, since it's not like that in the set. I went with this look because when I tried to do it, it looked terrible, so I decided to make the hammer look simple.
Anyways, leave a comment if you have anything to say about it, either good or bad. Hopefully today I'll be able to post some other work that I've done between my absences.
Anyways, take care!