This is a tribution to my favourite rahkshi, why is he my favourite?
Well he's supposed to have the most op staff of the rahkshi - disintegration… aaaand he never used it on any of the toa (At least I don't recall), but the actual reason is that he was the only rahkshi I managed to get, surprisingly enough I found him on a local market in 2005, so that was quite a luck (I had no idea there was web of shadows wave at that time).
So here I made the elite version of him, with metal blue armor. Hopefully I balanced the colour scheme well enough, blue pins came in handy this time.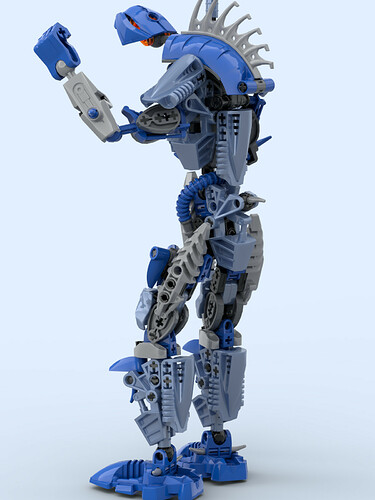 Only existing metal blue parts and look at me making use of those kraana, heheh.