The most mixed bag out of all of the new upcoming Phase 4 movies and Disney+ shows has become official, so let's talk about it.

I say mixed bag, but honestly I am pretty curious for this new show.
First and foremost, it will be the first original MCU show to come out on Disney+, debuting in august of 2020.
We will obviously get Falcon and Bucky back, and yes: Falcon will wear a Captain America suit. Anthony Mackie said this weekend on San Diego Comic Con that he already tested the suit. I expect him to be pretty comic-accurate, tho I would like to be some sort of blend between the comic version, the Captain America suit and the original Falcon costume from the comics. I might be asking for too much but hey, this is just me. We will also get Zemo back as the main villain which makes me extremely excited. The only Zemo I was exposed on was the one from Avengers: Earth's Mightiest Heroes and that Zemo was
intimidating
. The Zemo of the MCU was pretty OK, tho I feel that his inclusion in Civil War was a little too much, too forced. I am very happy that we will get to see more from an otherwise "bad MCU villain". Oh, yeah. Sharon Carter is also back, which will make the whole situation
very
awkward, as she was clearly Steve's new girlfriend. Both Falcon and Bucky were there at their first (and only) kiss. In my opinion, I either wish that she doesn't become anybody's girlfriend, or that she becomes Bucky's. He didn't got the shield, but he gets the girl.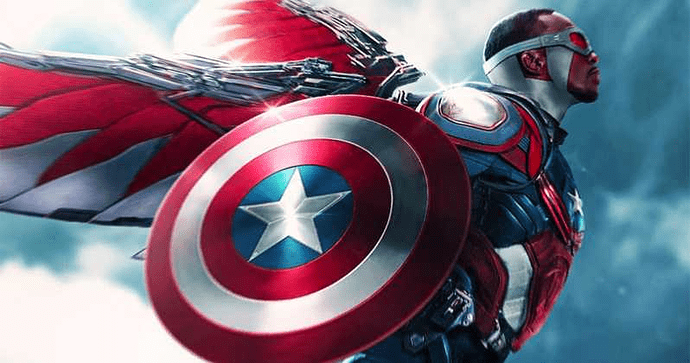 Endgame was one of the biggest emotional rollecousters I've ever been trough and at the end when Cap passed the shield to Sam I was literally (I'm not kidding) out of tears. However, when that scene started I was all like "give it to Bucky, give it to Bucky, give it to Bucky, for CHRIST'S SAKE JUST GIVE IT TO BUCKY!!!"
And then Sam got it.
And then I didn't know what to think.
Emotional rollercauster, everybody!
Yes, I still believe that Bucky should have got it, but I can go pass it. I really liked the interaction between the two in Civil War, and I am really looking forward for more of it.
There are other rumours that kinda set me aback when it comes of this show, but I am not going to talk them here.
Overall, pretty excited for this one, tho definitely not my top one on the Disney+ list. I think that the streaming service would still not be up for Romania at that point, but I am sure I can hack it from the Internet or at least wait till I can actually watch it.