Hiya everyone! I have something to present to you today. Now before you judge me, everybody has the urges to get creative in the kitchen and create a monster sandwich or hot dog or something. My sandwich was eaten by my dog after I only got one bite a while back (R.I.P. Meat Supreme) and so I decided to make something again. Introducing… the ultimate sausage!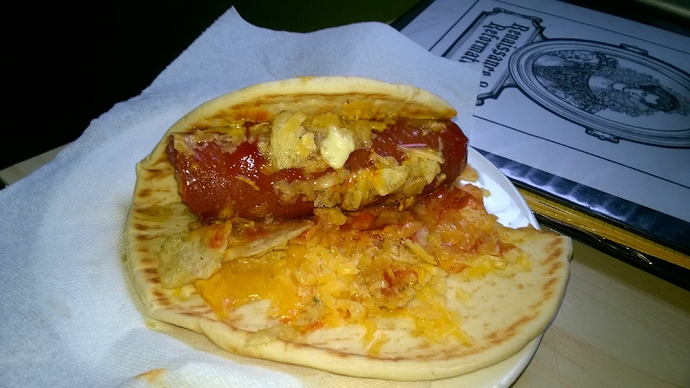 Topped with chips, ketchup, mustard, cheese, and melted butter in a pita and served with a glass of milk. I ate this after weight lifting so this was my protein.
Now share your food war stories.