I have a strange obsession with Dreugh (pronounced "Droh")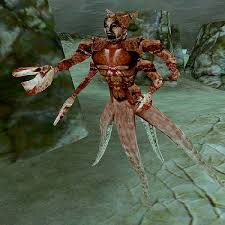 http://www.uesp.net/wiki/Lore:Dreugh
Cyclopes, Adlets, Naga, Ents, Liches.
I usually do this with my monsters.
I recommend not doing it with too many monsters. It usually looses the effects with two or more characters of the same technique.
I mean, I have only created two creatures I've stuck with, so eh.
It seems to me that fiction has this weird thing with mind-controlling bugs, especially crabs. There's Bionicle's very own skull spiders, Half Life's headcrabs, and Doctor Who's dream crabs. I dunno. Just seems like a weird trope to me.
Did you watch Braindead with the Mind-controlling ants?
What monster is more lovable than the not-so-jolly green giant, The Hulk.
All monsters are inferior to this one