So, I was catching up to the podcasts I missed, and while it might no longer be relevant later on, I wanted to bring a little of life to the initial idea of starting with a fake narrator.
Since, I have not been able to find the cannon script for the first episode. (unfortunately not a patron.) I will do with what I have heard from the podcast 005-006.
My hope is that some crappy drawing will flesh out better the idea of the episode. Unfortunately I have not practiced enough to do good drawings so, sparing you six pages of stick drawings, I skipped several scenes and dialogue.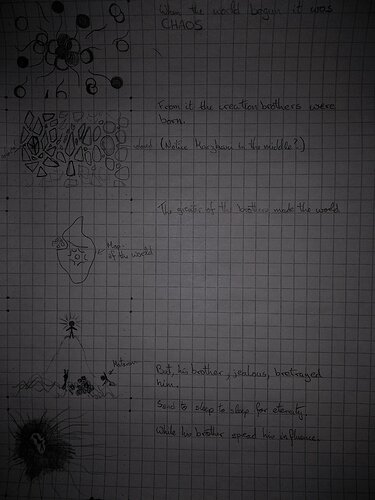 Hope it is not too off-putting and that it is at least readable…
TL:DR
This is an attempt to flesh out the first episodes based on a start using a false narrator. It is not only focused on the initial narration but on how the story would continue from then on.