I'll be the first to admit that I am not well versed in the majority of G1 knowledge and such. But despite this, I tried to capture what some Matoran may look like, should they be build in the Okoto-style of G2.
First, we shall cover the backstabber himself, Ahkmou.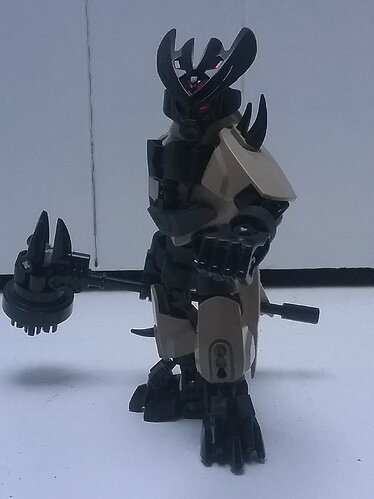 When I got around to making this guy, I went through using burnt orange shells and light tan shells, but to me at least, I think the dark tan works best. And I wanted something that'd complement the robe piece from TFA Rey.
I purposely positioned the robes to have it covering one of the eye holes of the mask. Took a while to get it just right while also getting the cape across his back the right way, but I like to think it came out good.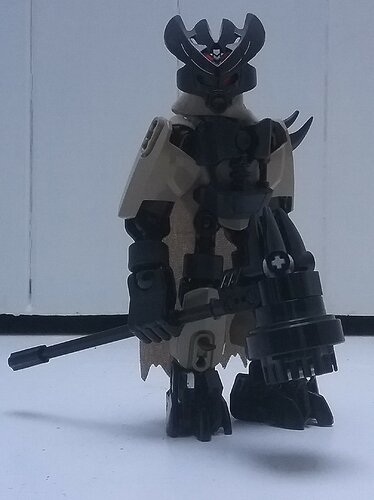 So…yeah.
That is Akhmou, in G2-form. Hope others like this interpretation of him as I do.