If there was one thing that I sorely missed from the G2, it was the Rahi. They added so much character to the island of Mata Nui, and we never got that kind of brevity for the Creatures that we did get. So I made my version of the Nui-Jaga combiner and the head bird of leader of the Gukko Force, the Kahu.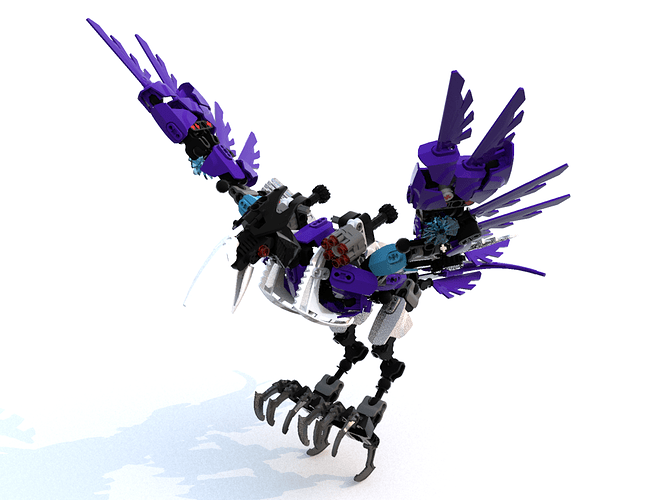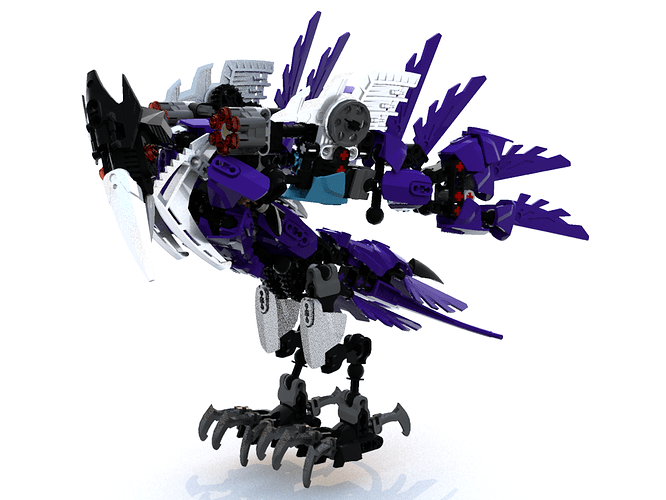 The build was inspired by the few one revamps I did find of the Kahu as well as a moc designed by @Darknova3529. I wanted to incorporate aspects of G2's sets as well as MNOG Kahu and the official combiner. Instead of the old disk launchers, there are two stud shooters attached directly to the steering handles. The only thing I wish I could do was add a place for another protector.
Bird Function: Bird Function (Concept) [Bionicle 2016 Beasts]
Also, I tried to export it as a jpg, and it got a broken colorscheme that reminds me of Kongu.