Descendants of primitive tribes that were driven from their homes by Okoto's current inhabitants.
They adapted to survive in the desolate wastes on the outskirts of the villages of stone the Vorox are mere remnants of what they once were.
Ok so nothing too extravagant here, simply a Vorox using the standard 2015 ccbs build, like you would expect to see in an actual set.
Suppose it's also a stand in for a self moc too as I like Vorox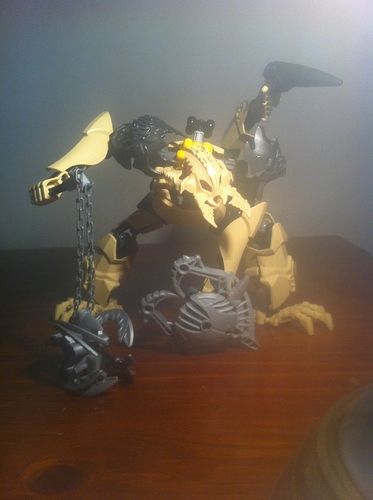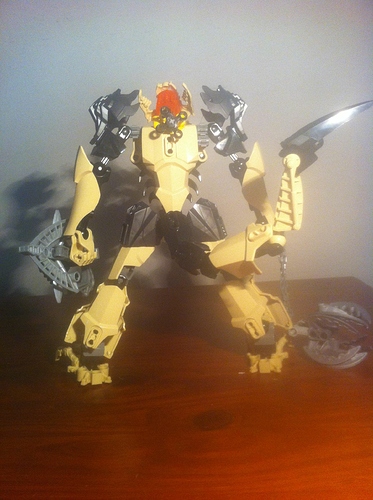 I didn't know what to do with the weapons so for now it's holding a flail and buckler from the small arsenal I've been working on, rather then actual Vorox weapons.
It stole them.