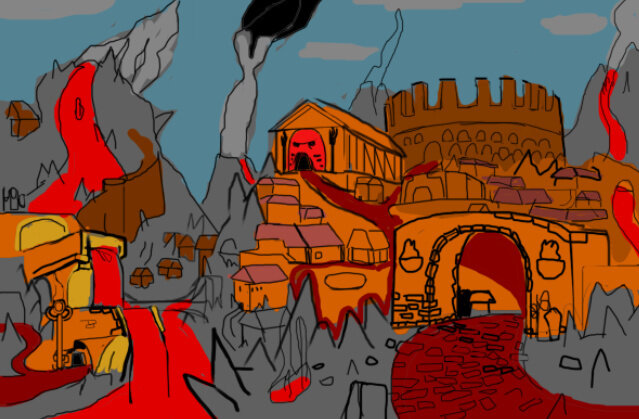 I saw the video on TTV Youtube channel on how they disguessed how the different cities were based on architecture styles of Ancient cilivizations.
And I felt the need to make something.
I sadly does not have the time to polish this but I imagen Ta koro being more Roman due to they have been shown to be sligtly more "warrior" like than the other elements.
Maybe it is just due to the legend of Pompeii but I feel it would be cool to see Aquaducts leading lava instead of just water. And Roman arches are just delicious.