(I know Kikanaldo is misspelled, but I had to change it due to an "inappropriate word.")
Figured it was about time I contributed to G3 in some way. I was thinking that Kikanaldos could play a similar role to horses in Mangai. They could be used as cavalry by Mangaians. Also, aside from gladiator battles in the arena, the Mangaians would have a similar sport to jousting, another aspect of medieval times in Mangaian culture, aside from castle-like architecture. We probably wouldn't see any in the wild, at least not in Mangai, since Mangaians would have domesticated all of them for battle.
Here is a makeshift matoran riding a Kikanaldo: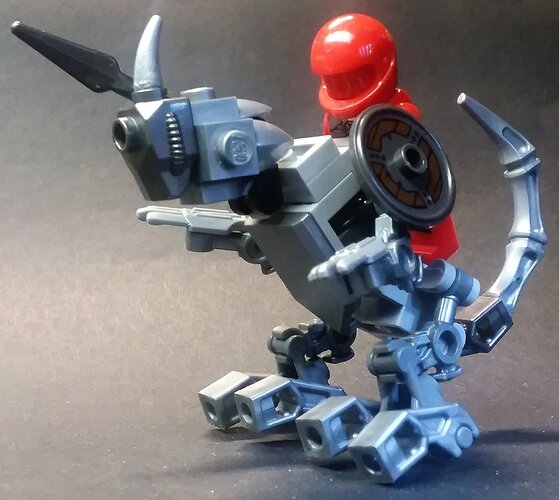 What do you think? CC would be much appreciated!