Some time ago I picked up the Super Battle Droid technic set, which had a LOT of medium blue colored technic. I thought it would be fun to try and build a Gali Mata with it.

I tried to give Gali more articulation while still retaining the same proportions and shapes of the original set.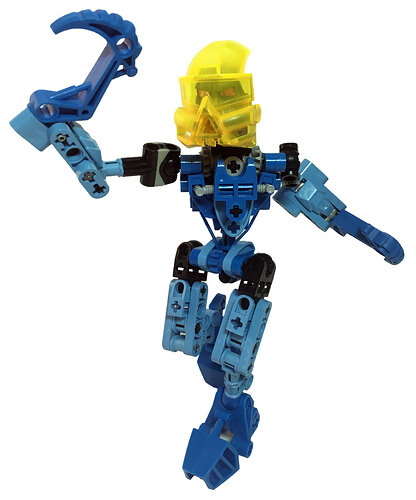 The gearbox was inspired by the 2015 Toa.
With the benefit of hindsight I'd like to come back to this and try using system elements but I wouldn't want to loose that technic look either.
Burger emoji.