Looks good! It is super smooth and organic looking, yet it also has a really nice cartoony feel.
How'd those eyes get on there?
They're stickers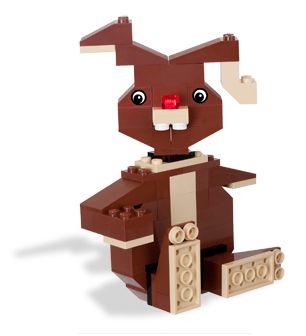 It kind of scares me how good you are with very odd parts.
I've got a fnaf-esque fox head started that's designed around the Jetrax Jutlin. It uses the fins as ears!
This is Lego… This Is Lego!!!
0/10 too derpy.
7/10 well textured
I love everything about this, it is fantastic and I want one!
That's a fantastically creative use of Galidor parts. Well done!
This is really well done but the face terrifies me.
My Galidor sense is tingling!
In all seriousness this moc looks great! the shaping and parts usage are quite impressive. Well done!
Really good use of the Galidor parts. Good job!
Awesome part usage, to achieve those weird shapes, this thing looks so funny