A mix between Ganon (specifically the beast ganon from Twilight Princess (dang good game)) and an anklyosaurus.
Technically this is a floorscrap, but half of my pieces are on the floor anyways.

It's heavy, not very poseable (though you can pose the spine, those shells have a tendency to want to fly off), and a complete surprise that it turned out decent.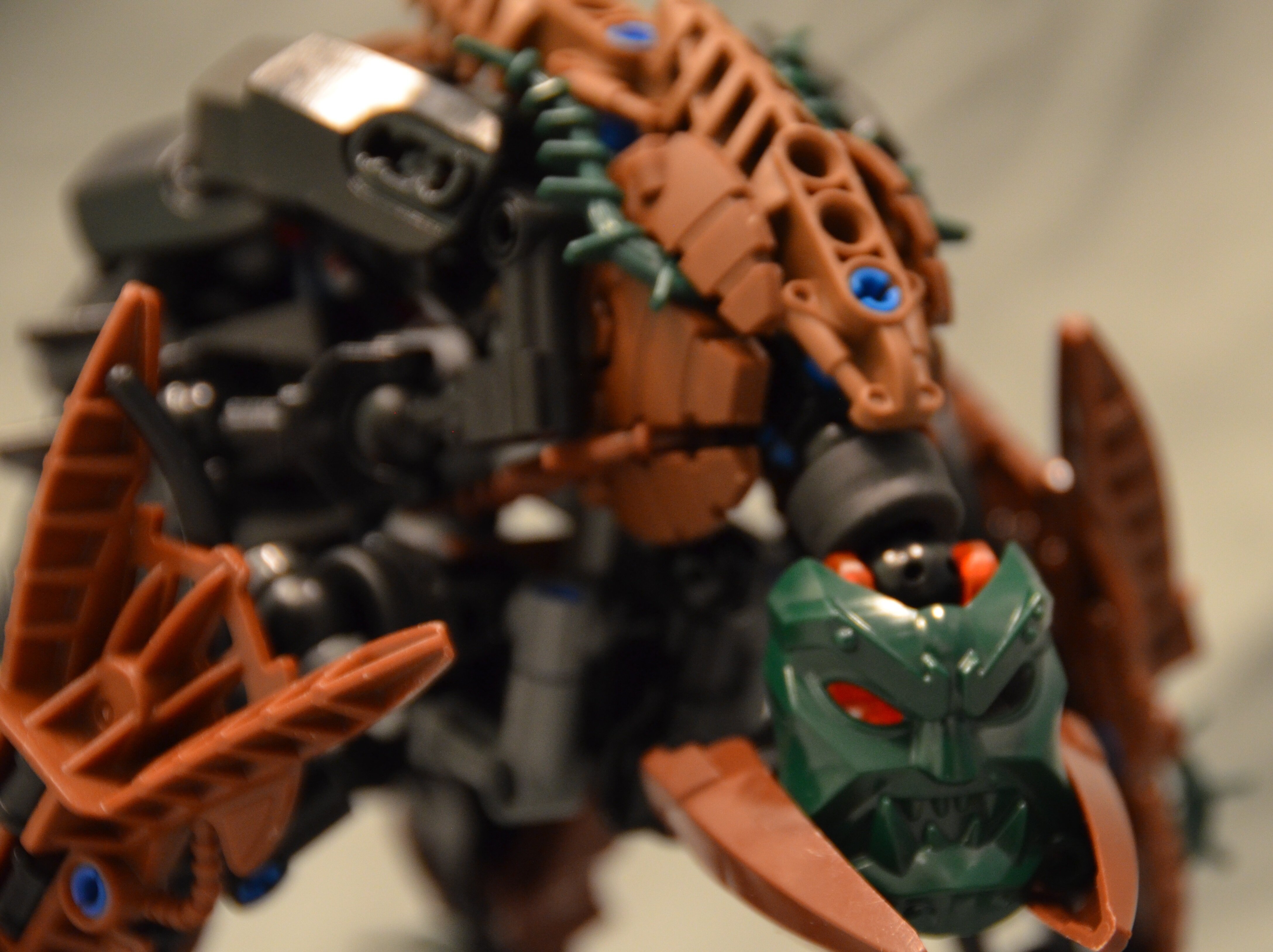 The head I'm not a huuuge fan of, but I'll change it later at some point.
All thos red parts and gray parts and such I will eventually replace with black.
Also, side note for those interested, the shells are made possible by these.

Like these red parts. They're gonna go bye-bye in a bit.
But yeah, I'm REALLY surprised this guy turned out as well as he did. He was a spine (upper arm joints) with those brown visorak feet sitting on my floor for an entire week, until today when I decided to add random things to it until it worked.
So, slap me on my spine and call me a book.