In the Dark Hunter book, Gatherer is describes as having a Rhotuka with a Mind Scrambling power, however the model does not have any Rhotuka launcher. Rather, it features a Kanoka launcher, which is not mentioned in the entry:
Another thing to note here is that mind scramble is written in italized, which is usually done for Kanoka powers.
During Gatherer's appearance in NOGLB (which was written by a fan), he is also describes as using a Mind Scrambling Rhotuka, in addition to using Kanoka:
For reference, here's also Gatherer's appearance: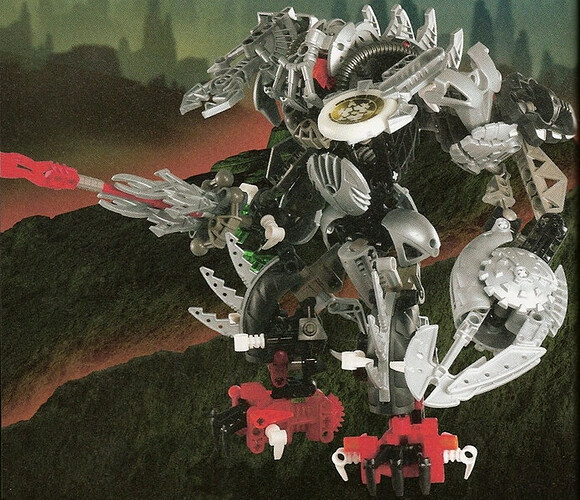 So, my questions are:
Was the Rhotuka erroneous, and rather intended to be a Kanoka of Mind Scrambling?
If yes, would he still possess Mind Scrambling Rhotuka in the story? Or would he instead have a Kanoka of Mind Scrambling, and would NOGLB be considered erroneous in this regard? (Which would in that case establish a new Kanoka power.)
If it is a Kanoka power, would the Kanohi forged from it be considered immoral?