---
Good evening, everyone!
Welcome to Glim's Three Okotan Rahi!
Otherwise known as Glim's Three Simple Okotan Rahi Themed MOCs Due to His Lack of Parts and Creativity That He Thought He'd Share!
It's a whole mouthful I know.
---
This little guy right here is what I call the Dikapi Swan. So much blue, so majestic.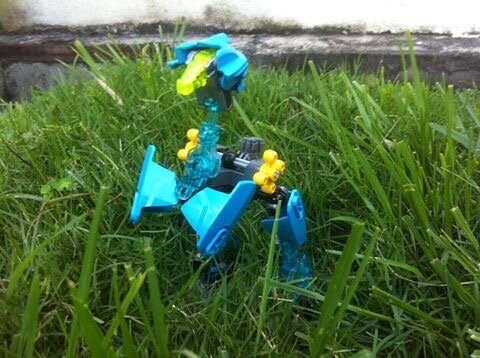 Over here we have the cutest of the bunch, the Hanuki Crab. Not much to say about this really, just some random crab that looks cute.
And finally we have the Sand Dikapi. Take a bunch of Pohatu, mix it a bit with Gali and voila there you have it. A large flightless bird from Po-Wahi the Stone Region.
There you have it, folks. Three simple cute should-have-been-Okotan Rahi that if I had enough time, energy and motivation I'd probably give these guys a proper background explanation.
Let me know what you guys think down below!