Here's the place to discuss all the great memories that you've had throughout your life.
Discuss
This post was flagged by the community and is temporarily hidden.
changed the title for clarity
I can't talk about some of the good memories I have had on the boards. And others now make me to emotional to mention.
me and my friend used to only have piruk and balta (him and I, respectively), and we played with them outside back in early 2006 for HOURS.
i stuck Balta's blades in the dirt and pretended he was wadeing over a lava stream(his feet were suspended in the air), and ma bud climbed like 20 feet into a tree with Piruk
Opening the shipping box from lego that contained Berix and the Power Miners Mech.
Berix was my first Bionicle set.
One good memory I have is going to see Jurassic world the day after it was released in a Porsche 9/11 with my friend and his brother
Getting my first Bionicle set: Nuhrii

Finding 7000 Serbian Dinars on the playground (around 60 Euros) when I was a kid in 2004.

Wow, these look like great memories
one of the most fun things i´ve ever done have been praoing at the national museum of natural history in stockholm.
not sure if you do this in other countries but here in sweden we get one to two weeks practical work experience in eighth grade and in some schools ninth grade. during these one to two weeks we get to try out working at some workplace of our choice. if they let us.
Let me guess, another friend went to an ice rink with Kazi, another friend went into a subway tunnel with Garan, another friend went to swim at a beach with Dalu, and another friend went rock climbing with Velika strapped to his back.
I still remember the adrenaline rush I got when, in rookie baseball, I hit my first in-park homerun. It was exhilarating.
There was also the time I stepped foot in Naples in 2010. Everywhere I turned, there was history!
I have none /s
I don't know what is my happiest memory.
Keep that attitude up and you'll end up like this poor sap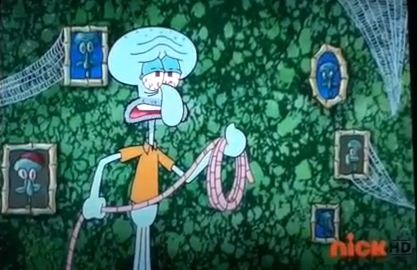 Getting to see both the Olympics and part of the Tour de France live
This post was flagged by the community and is temporarily hidden.
In 7th grade every friday I would go to my friends house and we would spend our entire time playing the Halo 4 campaign, Eventually we beat it together and it was realy fun.
Going to PAX with a different friend last year
Getting Tahu Mata for Christmas in 4th grade
Bonkle coming back
The return of bonkles was pretty good.
Well, many of my fondest memories are religious, so I won't mention them. but one of the greatest feelings was when I finally finished the BSA swim test at scout camp, it was amazing and even though I was tired and sore I ran up the huge steep hill to our campground with a huge grin on my face, the stress and anxiety was gone and I was just happy and proud.
Then there was the trip to the dinosaur museum, and the vacation we took in 2011. as well as going to a friends house and watching the HF breakout episodes, then getting Furno and jawblade later that day.
And a ton of others, I had a pretty happy childhood. (yey)