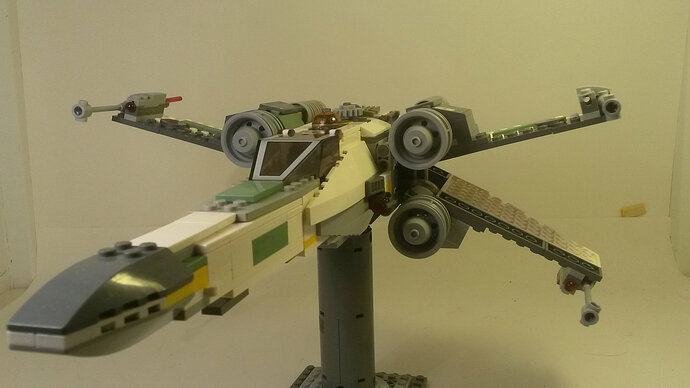 The T-65B X-wing starfighter was a single-seat craft manufactured by Incom Corporation and used by the Alliance to Restore the Republic during the Galactic Civil War. Renowned for its speed and maneuverability in battle, it became the backbone of the Rebel Alliance Starfighter Corps and was more powerful than its main adversary—the mass produced TIE/ln space superiority starfighter.
The Main body of the X-Wing is based off of Poe's X-wing, but is recolored to fit in with the Green Squadron X-Wing seen in Rouge One and Star Wars Rebels. Description taken from Wookieepedia.
So long and thanks for all the fish!