I mean, those are basically the gyrojet but with a rotating barrel.
Where would we be without that wonder of engineering…
Oh, yeah. Exactly where we are with it.
Cordak blasters aren't realistic firearms. I don't have a problem with guns/blasters in the canon, as long as they aren't realistic.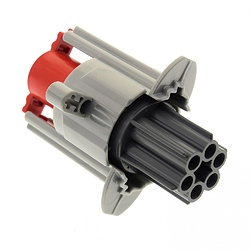 in a fantasy world, "realistic" is subjective.
also that looks kinda like a minigun with a shortened barrel.
Yes, I suppose it is subjective.
What I mean is that cordak blasters don't much resemble real life firearms. Sure, they have elements of a real firearm, but they also have spikes and fins and giant red buttons, which make them look more fantastical.
First, Welcome to TTV
Second, I see what you're saying, to some degree. I know in canon, there were disk launchers, Zamor launchers, Cordak Blasters, Midak skyblasters, etc. So firearms aren't outside the level of possibility. But as for firearms like the pistols, I see your point.
i dont see any problem in allowing bionicles to open carry m4 carbines
Loopholes are such beautiful things, aren't they?

Mmm, if you want to call it that, yeah.
* thinking of possibilities for my MOCs *
Thank you for citing the Xian Weapons - they get forgotten all too often.
I'm a roleplayer. It's my job never to forget the weapons that other people forget about.
However this raises some questions about vehicles in the Matoran universe, can we still apply that to motorcycles in the Matoran universe?