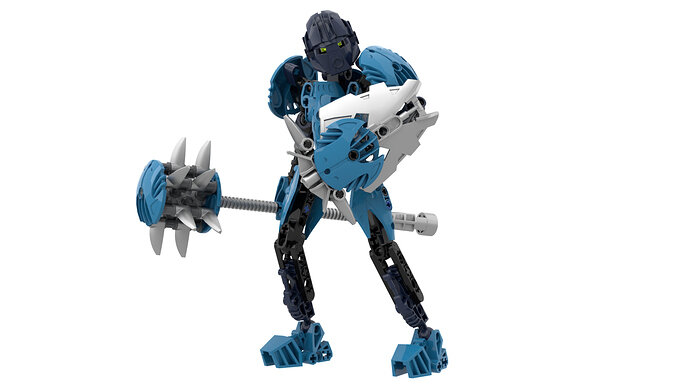 This is my entry for the Toa Helryx Canon Contest.
made in
Sud.io
Additional pictures, the model for the mask and the Stud.io file can be found here:
https://drive.google.com/drive/folders/18GKaN4QlVApnnZwrQcz5eWAwji9MkpJ3?usp=sharing
Her color scheme consists of dark blue, dark azure and black.
Her tools are mainly silver with some dark azure Gahlok Kal pieces to make them look consistant with her armor.
She has all standart points of articulation
I wanted her to somewhat resemble a Turaga because she's said to be very old.
Her shield can be attached to her back via technic pin connection.
She wears a custom mask I created myself using Stud.io PartDesigner.