HELLO HERE IS MY CONTEST ENTRY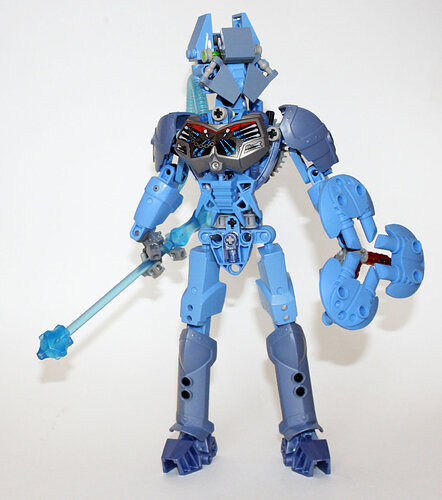 Obvious the mask is kinda garbage but that's what the artwork is for later


I went for the "Takanuva description" of Helryx. Battle-damaged armor the likes of which someone like Takanuva would have never seen. I thought the Skull Warrior chest would help achieve this effect with its scratches and blue highlights.
I put a personal spin on her mace weapon, in that this one is supposed to be made entirely out of water and/or liquid protodermis. I'm sure you can imagine the benefits and disadvantages this might have in combat.
All the required images I have uploaded to this imgur gallery.