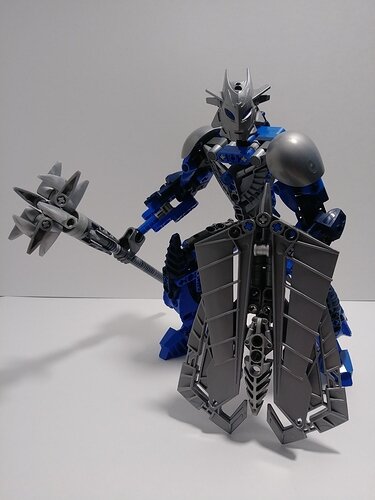 Helryx, Toa of Water
Misplaced my good camera, had to make do with one with no focus but I hope it turned out alright.
Her legs take inspiration from Krakua, the first OoMN member we saw and first canon fan-made Toa. Felt pretty fitting. Most of her body is Technic, which is my interpretation of a "Mata-like build", and very basic armor that I feel gives off a frail air without being downright scrawny.
Mask is purely a placeholder, and wow is it hard to make a custom mace without going overboard.