What are some of the worst interpretations of characters you've ever seen in collectible or toy form?
I've seen some pretty bad ones, but I'd love to see what others have seen.
While I know this is G1, I can't help but throw this in here.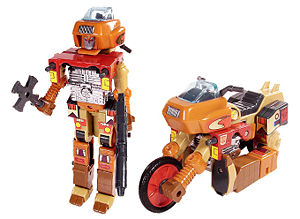 That's Wreck Gar, by the way.
I know that Transformers toys were typically designed before the show, but I have also heard that for the 1986 movie it was sort of the opposite at points.