Storm's a brewin. Best not be in it's way.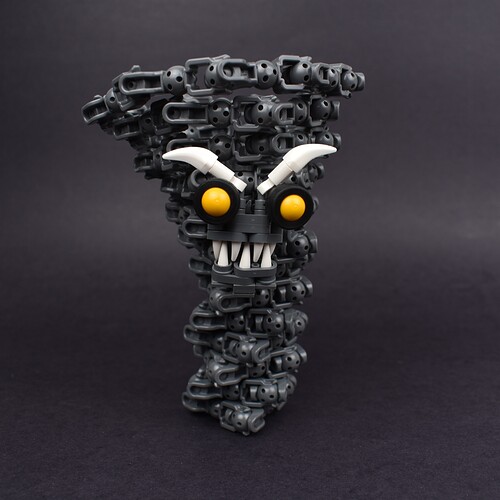 A living tornado monster.
Got the elemental category and really didn't want to do something traditional with it (big fire/ice/water monster) due to not having a ton of pieces for the job. Ended up settling on this guy after a while; I had recently been experimenting with CCBS bone spam and wanted to make use of it. Wish I had more translucent antennas to hold trees in the air but alas. Not really expecting to move to the next round with it due to the size and simplicity but I had a ton of fun building it!
Additional Photos:
Brickshelf Gallery
Flickr
Comments and constructive criticism welcome as always!