When I was wandering on DeviantArt looking for mechanical designs, I flashed on this picture of a robotic changeling from MLP, notably its head:
So, I wanted to make a rahi with a similar head, and 4-eyed like it, so, I came up with that (made on stud.io, with some Bionicle packs)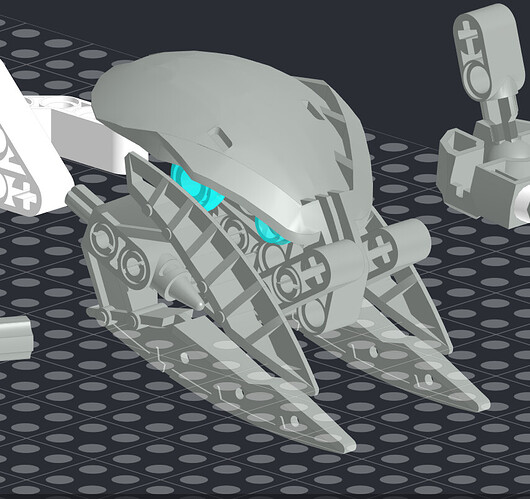 But it feels not really polished, and not really attachable on a socket, or some part that can be used as a neck.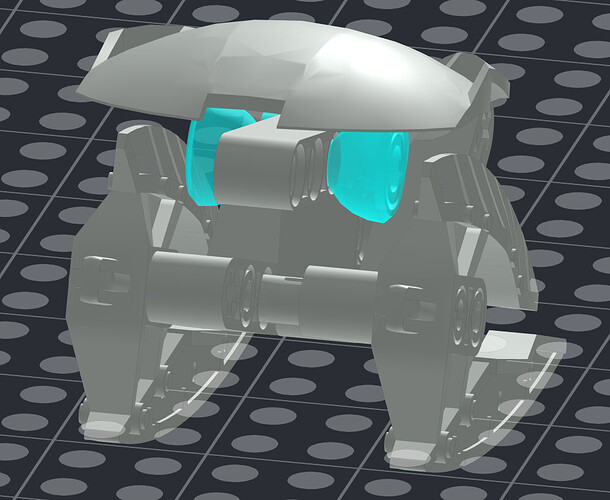 There is a picture of the back to give you a better idea of how I made it
Any advice anyone ?

Thank you for the help anyway !