Clearing paths for other vehicles and doing heavy cargo lifting, the I-04 Tundra Pioneer Mech is a modified version of the Intrepid frame specialized for durability and use on Krysto.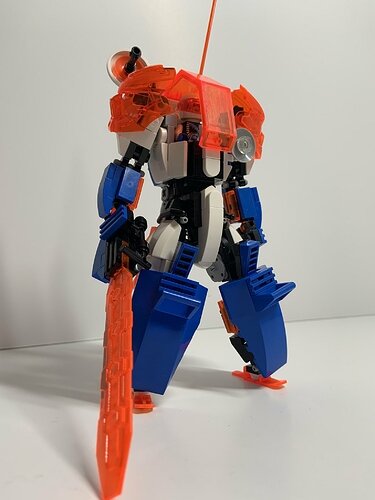 The Tundra Pioneer features energy field armor surrounding the cockpit and chassis, back mounted sensor equipment, and heavy set armor to keep the Mech's frame protected from the harsh environment and damage, however this comes at the cost of only having a single thruster on the upper torso to allow the Mech to jump if needed.
Its energy saw is mainly a tool but can be used as a weapon if needed.
The Intrepid-04 frame was designed as a multi-purpose space and terrestrial civilian Mech, capable of having many of its components easily changed out for different missions, but having low combat potential.