How do I join?
I'm not even sure how I got in...
I also want in
let me in plz
I asked first, punk.
Dibs. >=)>
Aww. I'm honoured.
Am I that cool? Huh...
---
Um, I made you an avatar for no reason, then we were fwends.
Actually, I do remember, and you are wrong.
You see young ones, the origin of the leg me of the cool group started many moons ago (not that many), when a chump name. @RaptorTalon Made done horrific pictures if me, @PekekoaOfJungle and @Plural. Then the mighty warrior @RedHuna101 got one, and he proclaimed he was now part of the "Cool Group", along with Avo and Plurbel, not me though. So I complained, and then stuff happened, and we all became friends, or something, I dunno...
Oh yeah...
@RaptorTalon, it's all your fault. Go eat a spiked corn chip.
/s
lol that is exactly how it happened! 😂
If I could meet anyone on the Message Boards in real life, it would be Me, because reasons.
M-me? COOL?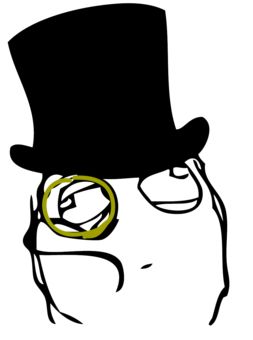 Why thank you! I feel so much more elegant now!
I'd feel that we would enjoy exquisite discussions together.
if you ever come to boston, i'd be more than willing to meetcha
[Edit] Also,
This has happened. Three times now.

Time really does fly. I enjoyed every single one of those meet-ups; especially walking around the Museum of Science and taking pictures of Obi-Wan's head at random places.

I can feel the nightmares coming
hello darkness my old friend
For some reason this just makes me think of GONE.