Mine would probably be some sort of bladed motorcycle.
You think I would say a Lobster, but in fact I would become a polar bear, don't ask, unless you want to, I dunno...
I shall take up the burden and ask..."why shalt thou become a Polar Bear?"
I would clasp my feet together, stick them in front of me, and soar into the distance.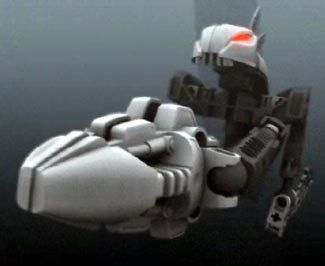 Because I am fairly tall-ish, I have light blonde hair, am kinda fat, and most importantly I really like Polar Bears...
a firebreathing sock
A lawnmower
Well, I guess my Alternate mode would be a Bucket of Mixel Eyes.
I have no idea what you mean.
I would turn into a politician/professor/attorney or anyone with an awesome suit and hair.
Hm
I guess
I would turn into Arnold Schwarzenegger
Seriously, I would turn into a Dreamwave-styled Optimus Vehicle with FOC inspiration
my selfMOC
/s
Unicycle... definitely