I've gone three months without posting my Brickfair opus.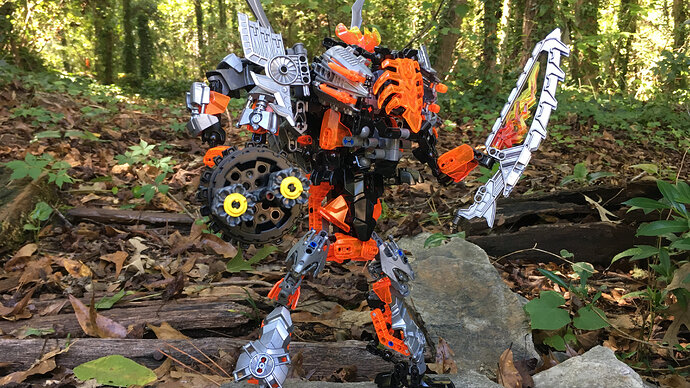 So I built this shortly after a new release by Games Workshop for the Imperial Knight range so I decided to put some of the inspiration I received into my CCBS collection.
Here is a video that showcases everything.
I personally think this is an improvement over my entry to the Makuta contest, but it still has some weaknesses, especially since I built the MOC around that huge gun. The arms are awkward, so any suggestions on how to improve that for future MOCs would be welcome.