####A being of power, matched by no other.
---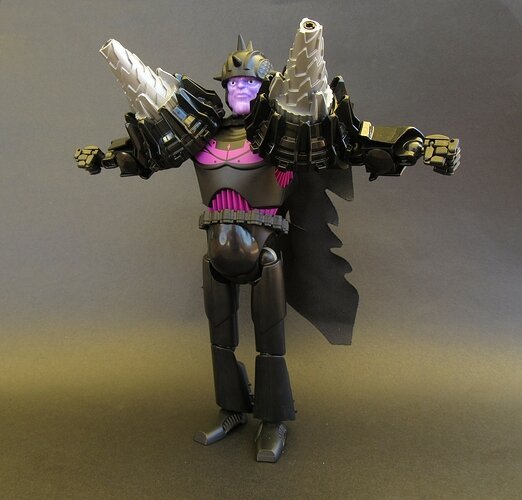 ---
You can find more pictures on my Flickr
Phhhtttttt ahahahahaha!!! Oh this is too funny
Is this not the embodiment of Fear and Darkness themselves?
T pose to assert dominance.
"You have my respect, Bluetooth. When I'm done, half of those in the Outer Dimensions will still be alive. I hope they remember you."
The shoulder pieces are a bit obnoxious but kind of funny. I also like that little gun. Truly a powerful balancing tool.
Perfectly Balanced, as all shoulder drilled entities should be…
Oh no…Galidor again
I don't have the reference… do someone can help ?
Reality is whatever I glinch it to be
avengers theme playing loudly
…What did it cost? Everything.
It's beautiful
11/10 would raisin again
what have you done you've created a being that not even shaggy at 1000% power can defeat
---
this is actually a great moc ngl
While I'm still trying to figure out the Thanos head, I just realized that the helmet is Nuparu Ignika's mask. The more I look at this, the better it gets.
I'm not quite sure what to say here.
You just perfectly summed up the situation.
Reality can be whatever I want