It's that time of year, artists!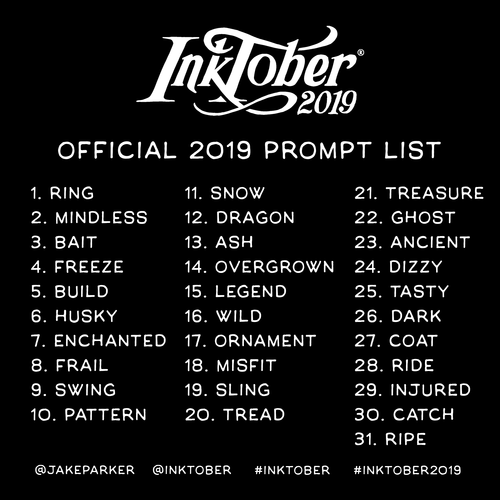 Rules: Draw a picture based off of that day's prompt. The final must be in ink. Post it wherever with the hashtags Inktober or Inktober 2019
Let the drawing commence!
Edit: ALSO I didn't realize that this was out but here we go, the Lost Light Fest character list!