I saw this place on Richmond high street in London,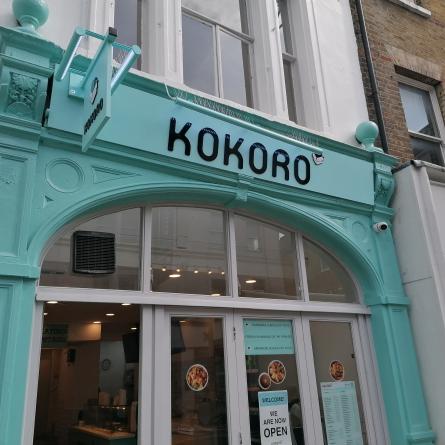 The food isn't bad either.
hmmm
looks kinda nice - might check it out one day…
Dang, if only I would be anywhere close to London in the next 20 years…
What kind of food do they have?
next time I go to london I'm bringing kopaka with me
do they have some cold ko-koronans?
thats a pretty cool find, but Im on the wrong continent to try and find it
Sushi and Japanese hot food.
seems like a pretty good place to chill out
perfect. Do Ko-Matoran work there?

(Ice related pun and then something about how I'll never end up setting foot in England in my foreseeable future)
I'm pretty sure kokoro is a japanese term for "heart".
I just found out there's one in Milton Keynes as well. I go there quite often because it's where the nearest Lego store to me is, so I could actually go there and take a picture with Kopaka.
Now wait a second…
Kokoro=>Kopaka=>Akaku=>Ghid
And also: Kokoro=>Sushi restaurant=>Japan=>anime
Ghid is an anime fan confirmed!
Alright boys.
I'm gonna do it. I'm leaving for Milton Keynes as we speak, and I'm taking Kopaka and Nuju with me. Expect pictures of them outside Kokoro in a few hours.