My entry for @TheSecretWalrus's Bionicastle Contest.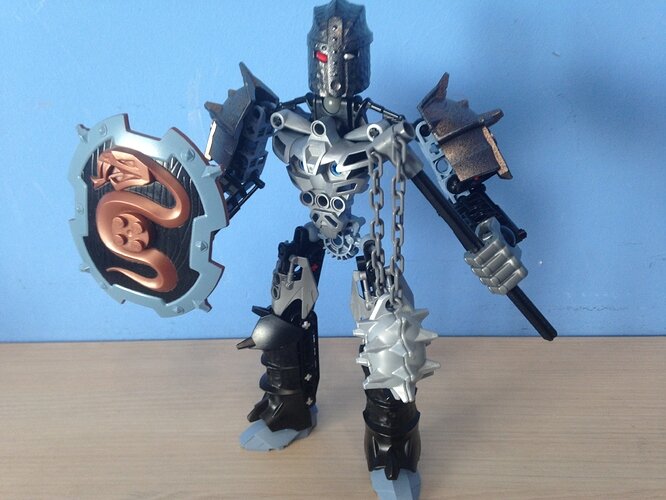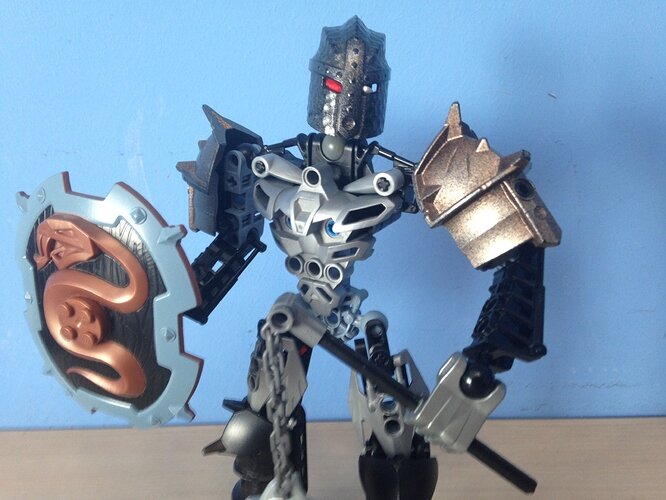 Original Set: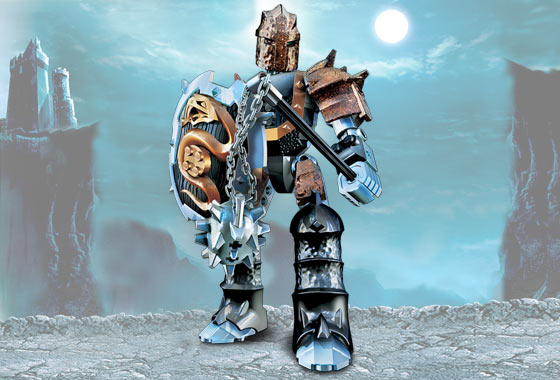 Thoughts and CC are highly appreciated!
Nice incorporation of the sand blue from Vesok! And interesting solution for the eyes. Also, interesting technique usage in the legs.
This is another interesting aesthetic study (translating the KKII figure type into an Inika build). However, I would hesitate to call this a "revamp". The proportions, colour blocking and colour coordination (looking at you, silver chest) are actually a step down from the original).
I guess "re imagining" would be a better word in that case.
A bit too squat, but very nice
I would've redesigned the torso like this with the bohrok eyes facing the other direction. Notice how I added liftarms inside to add more connection points.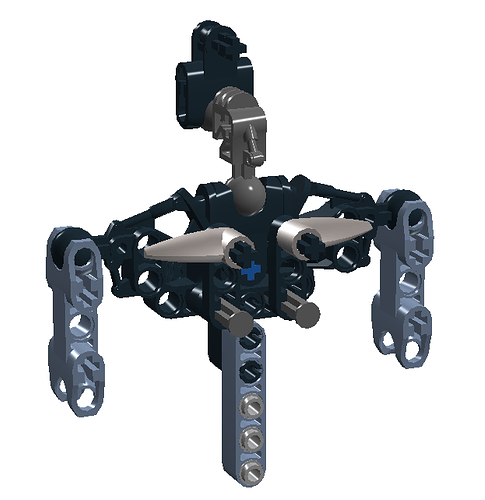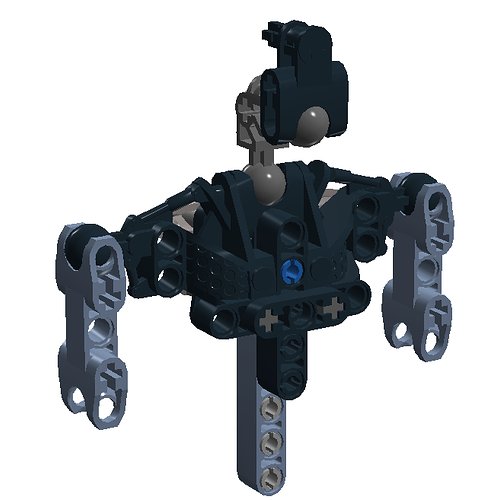 Karzon has clavicles so he can lift now.