Today, lovely members of the TTV Message boards, today I present to you a collection of cards based on the main characters of the show RWBY!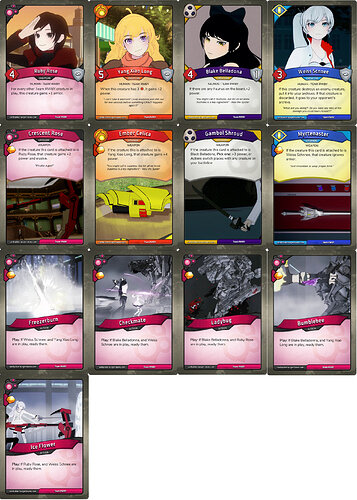 Each of the characters have a weapon, that only gives an effect in their hands. In addition, there are also 5 actions, which each have allow you to reuse the creatures again.
Credit to RWBY wiki for images and quotes.
If you want to know more about keyforge, and if it's the kind of game for you, take a look at this trio of videos.
Also, if for any reason you want a copy of an individual card, I'll be happy to give it to you.
Well, Thanks for looking! Crits and comments are always appreciated, and requests are welcome!