Someone left this comment on my tablescrap post on Tumblr
Unfortunately, my hand happened to slip, and
Ayy

She's a carrot queen~
Gunpowder, Carotene~
Dynamite in your dinner greens
Guaranteed to bl-
explodes violently
While most carrots are good for your eyes, this one will rip them out of your skull and elegantly dine on them with a side of wine.
man Yoshikage Kira must've had it difficult when the Universe was reset the first time
what a strange drawing
It is good
but weird
Dude there's a panel in JJL that would be fitting for what you just said
It's short for JoJolion
JoJo No Kimyou Na Bouken/JoJo's Bizarre Adventure Part 8
Which, like Part 4, features the Stand「Killer Queen」, but less prominently.and with altered capabilities
By far the greatest gift to mankind.
The drawing itself, while strange, still is very well executed.
This looks like an acdc song about veggies was granted a physical form and came to life.
Heresy. Meet Killer Queen
And Killer Queen is a song by Queen. It's good, so I recommend listening to it.
This is amazing.
Kira would be proud.
imagine kira with a carrot-themed tie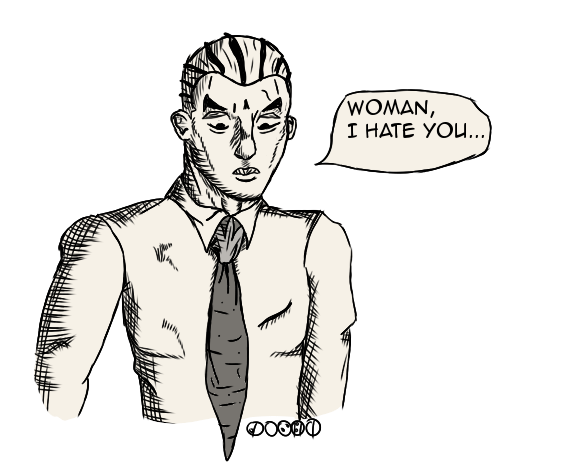 You called?
Sorry, I rushed
But worth it