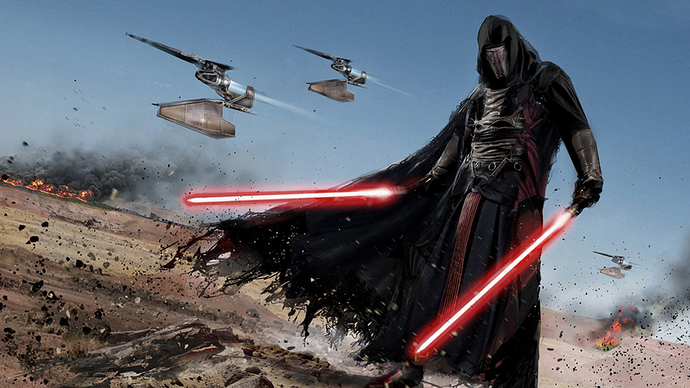 "Star Wars: Knights of the Old Republic (KotOR) is a roleplaying game made originally for the Microsoft Xbox and later released for the PC and is also avaliable on iPhone, iPad and Android devices. The game was developed by BioWare and published by LucasArts for Xbox on July 15, 2003, for PCs running Microsoft Windows on November 19, 2003, and later for Mac OS X on September 7, 2004. Set 3,956 years before A New Hope, Knights of the Old Republic covers the era just after that of the Tales of the Jedi comics, the time of the ancient Galactic Republic."
-copypasta'd off of Wookieepedia
I decided to make this topic in response to playing through it. Considering we have a topic dedicated to RPGs in general, and that Episode VII recently came out, I felt that it was appropriate to start this topic.
NOTE: Game spoilers must be hidden by spoiler tags.