Hey that's pretty good.
This proves that BIONICLE can be done in system.
yea, I've been doing stuff like this for a little while now. (Although I haven't put them up yet) You can get a lot more detailing in with system bits rather than Technic.
thanks
Whoah that looks great really nice job, this is really unique.
Captures Kopaka Mata very well. Nice MOC.
I really like this but I thought the moc for the contest couldn't be mainly system:
Other than that I think this moc is really cool!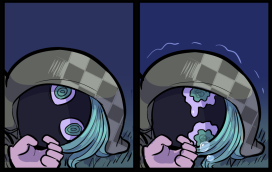 oops
Well, it has ball joints and some technic pieces… does it still count as "mainly system" ?

Probably not. Unless Xing completely rewrites the rules, I intend on withdrawing from the contest to avoid drama.
This is seriously amazing! Proves that Bionicle can work really well with System.
I really like this, but can we get pictures of him with his regular 01 mask?
This isn't "real" Lego. It's a 3D modeling program called Lego Digital Designer
I know, but i thought g1 parts were in ldd.