So I simplified the body from v4, and mainly focused on the weapon.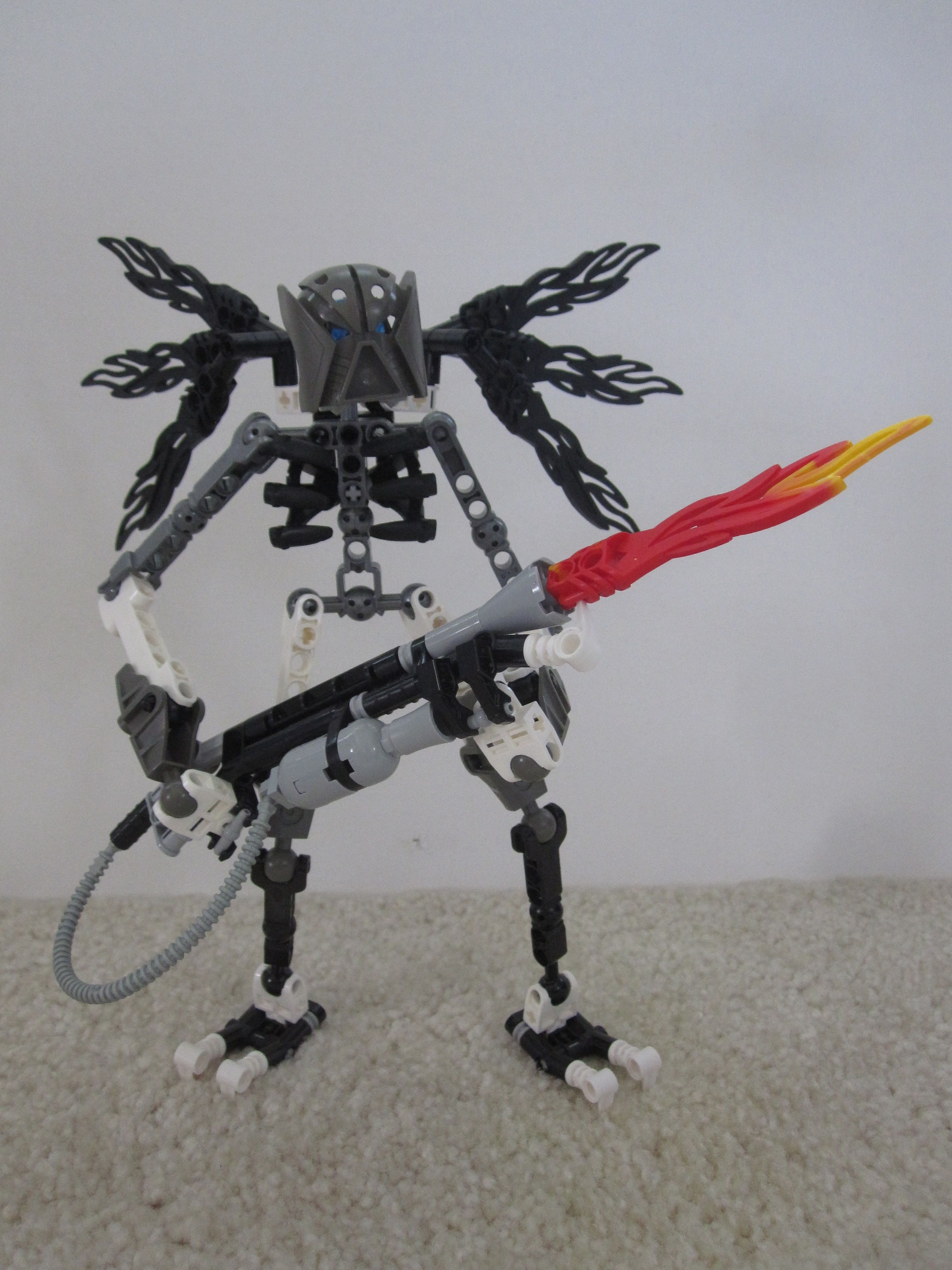 The flamethrower!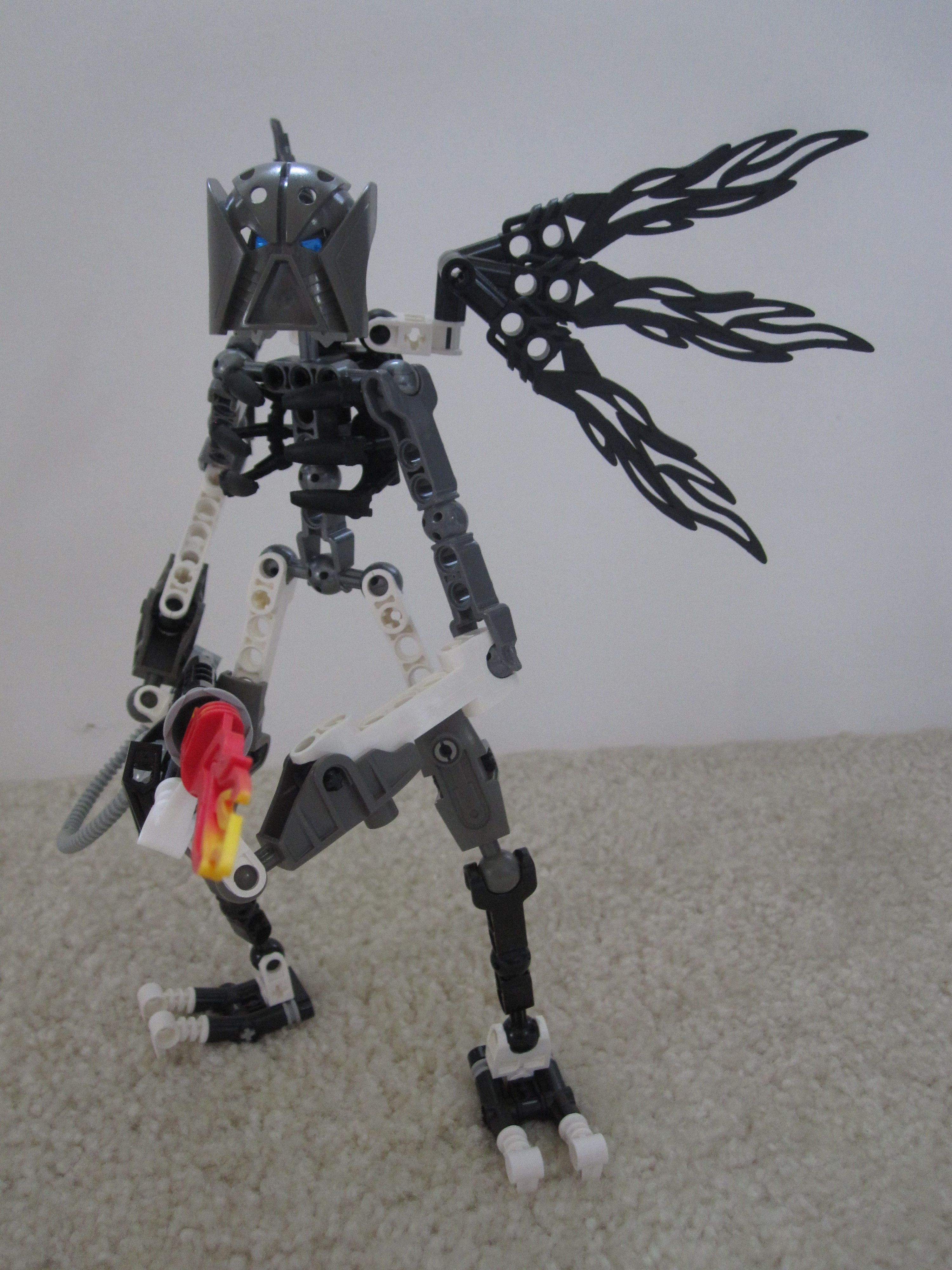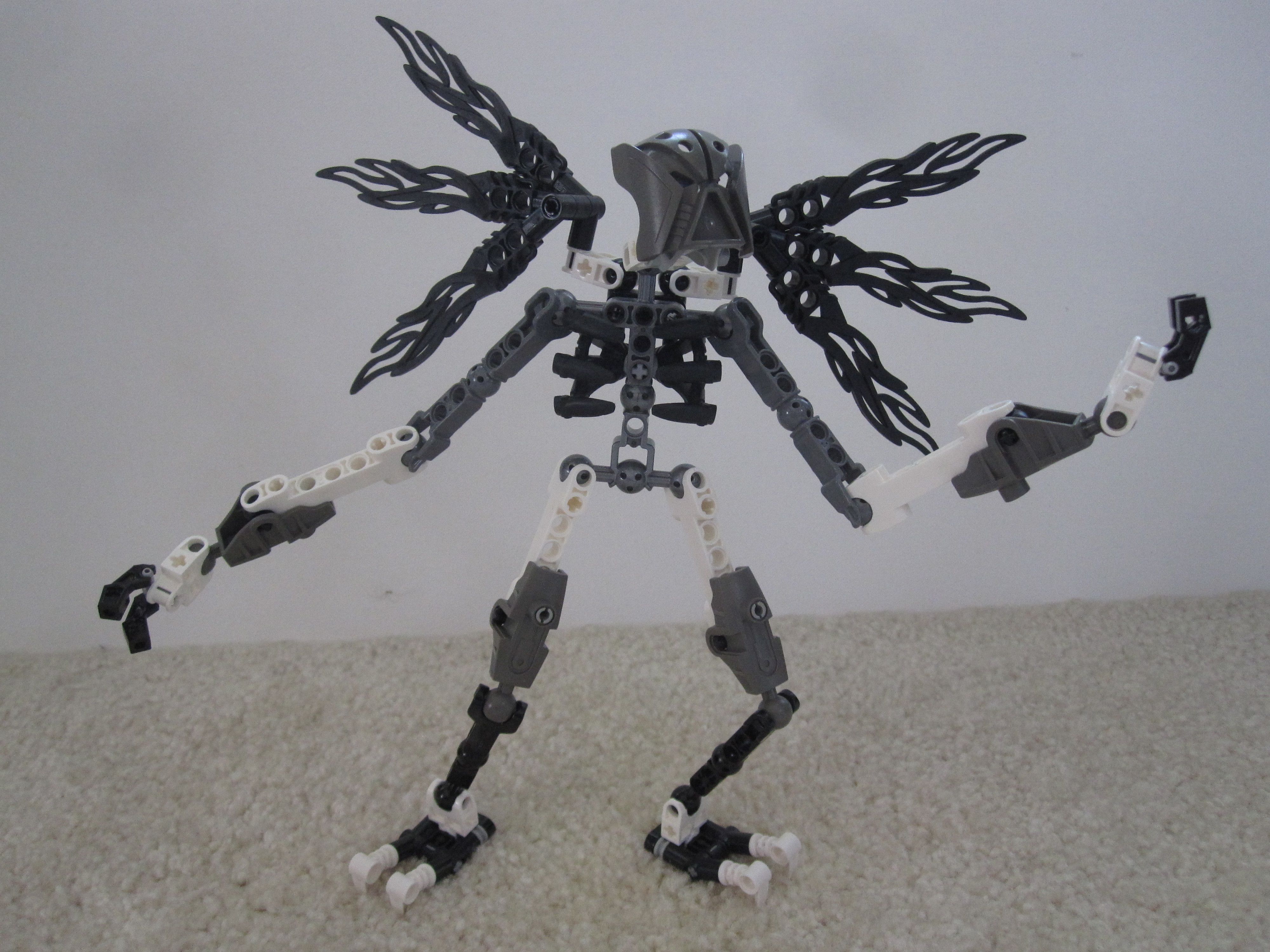 The body is lanky and tall, and is modeled after a skeleton.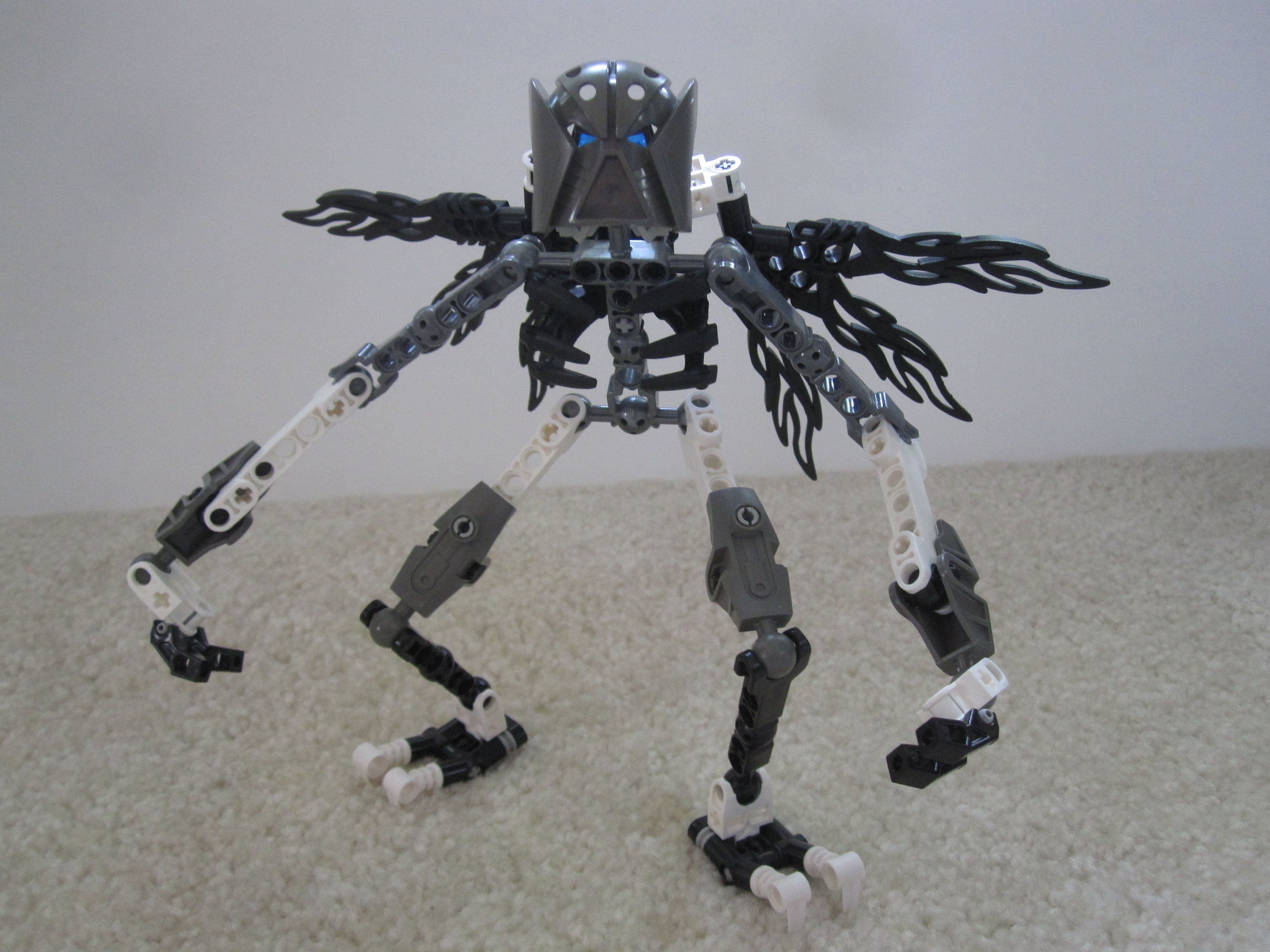 His limbs are much longer than most Toa.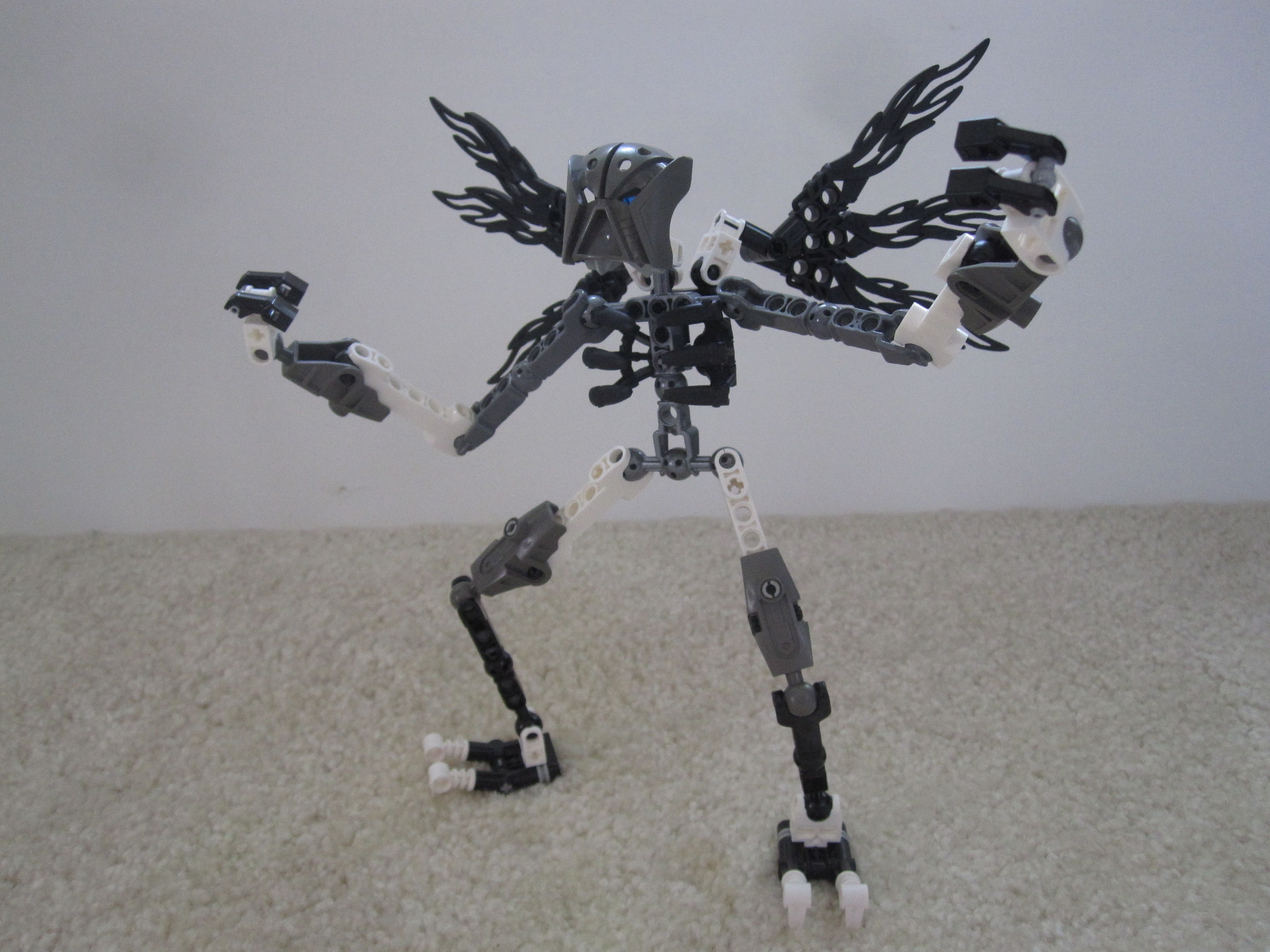 The lower legs are taken from Akida, creature of water.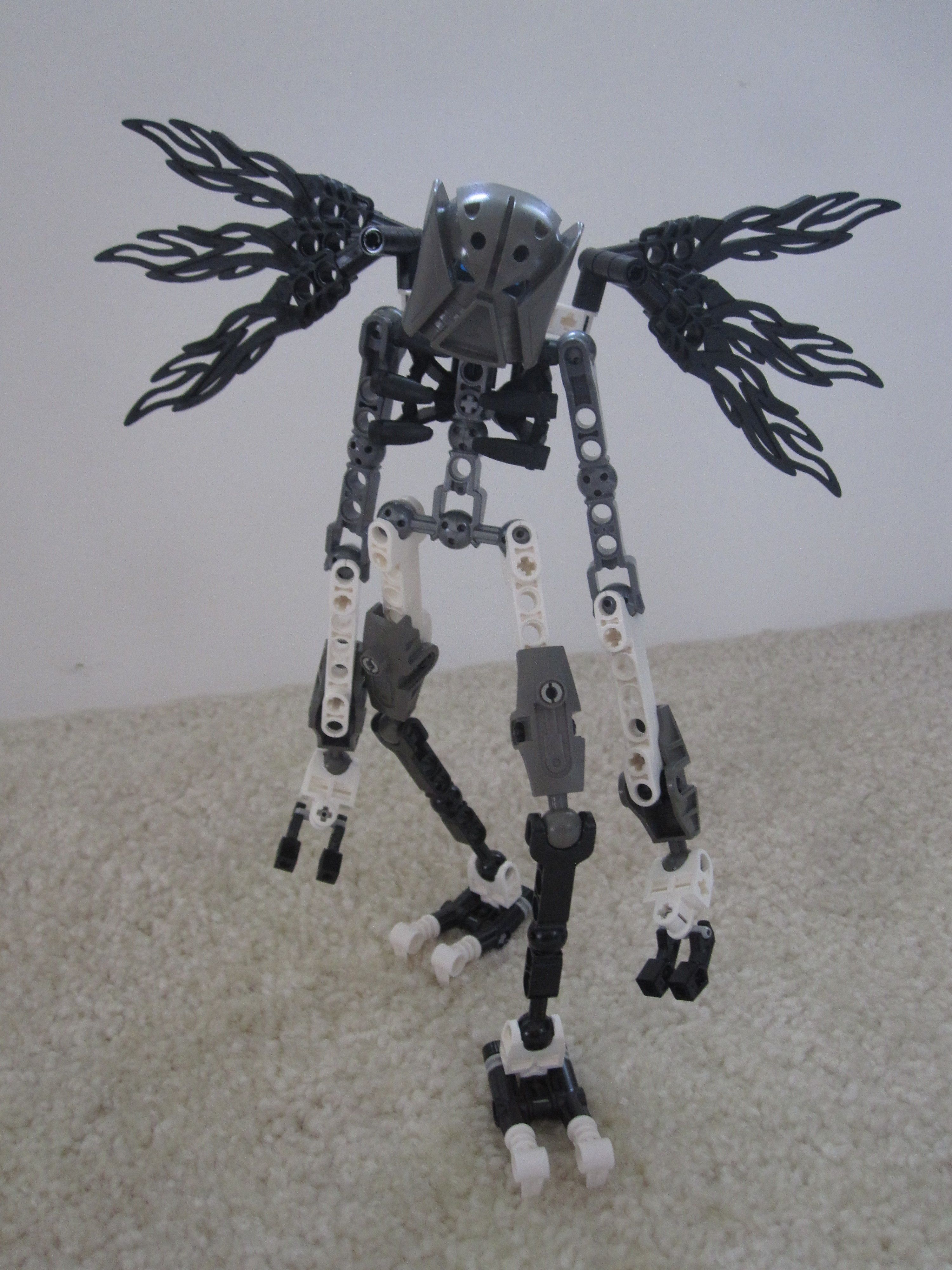 For the color, I moved away from the old dark grey/white color scheme, and added other greys and black.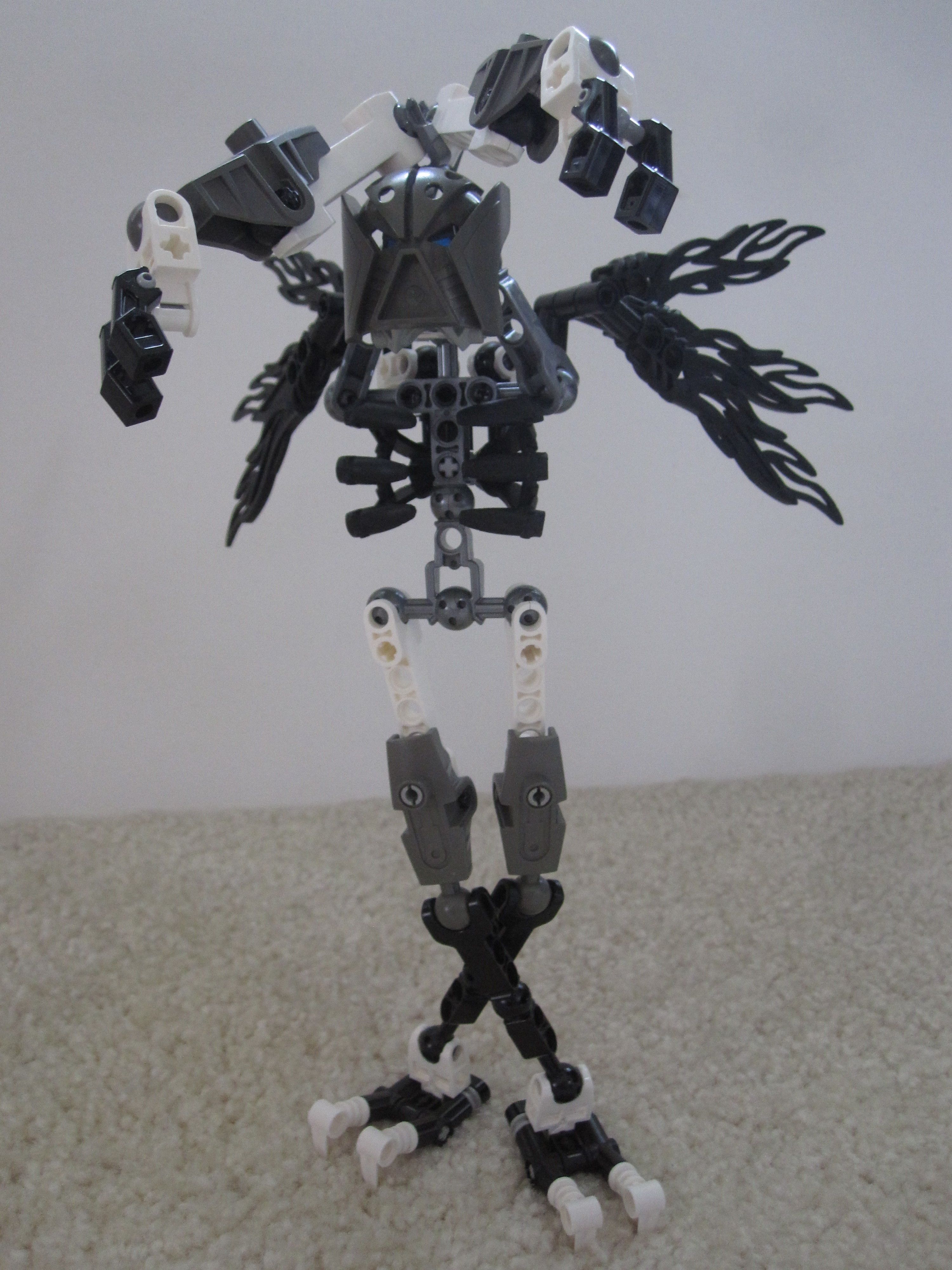 I finally got the ribcage to work, though some illegal building methods were used.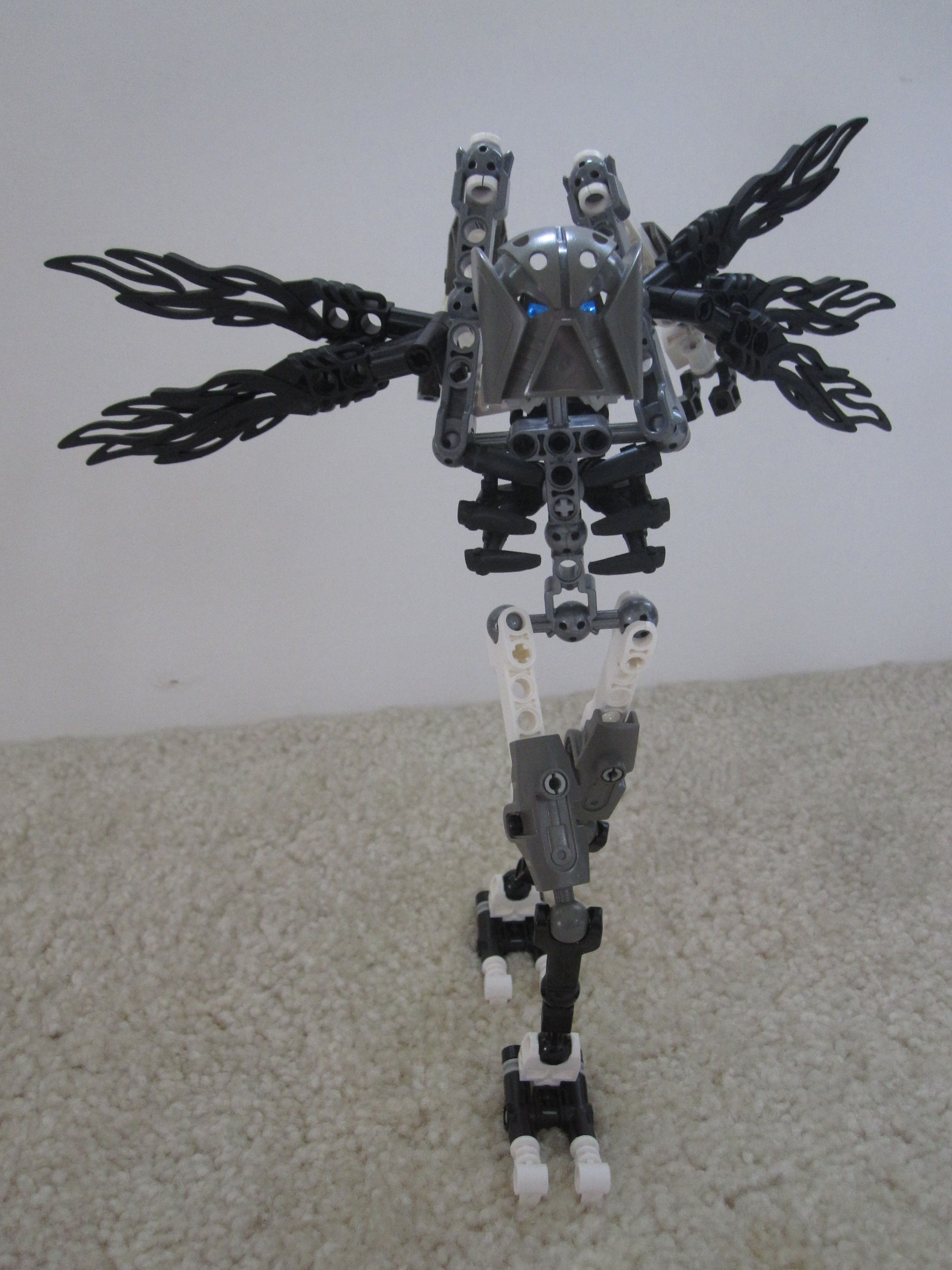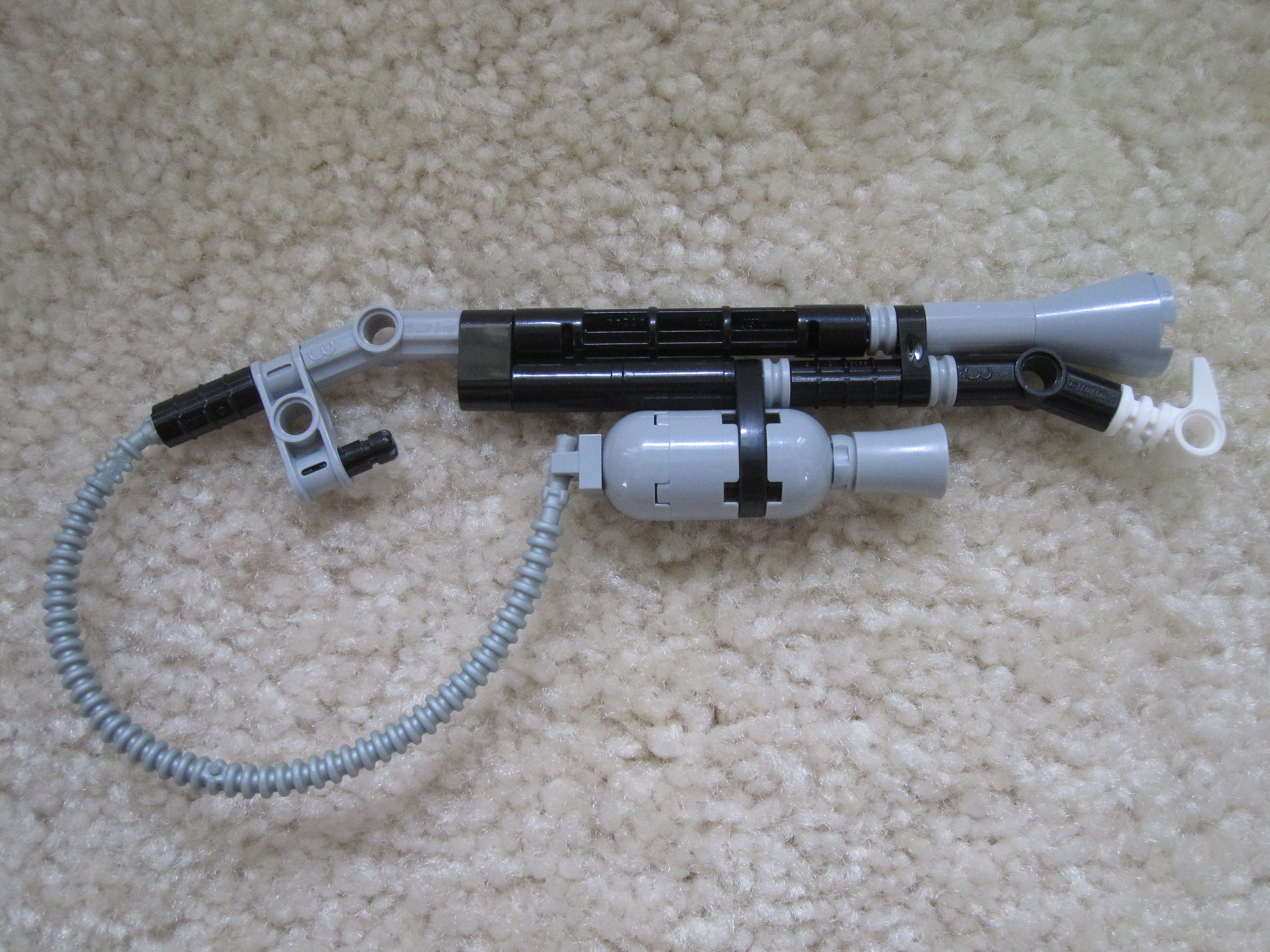 The flamethrower is modeled directly after the one from TF2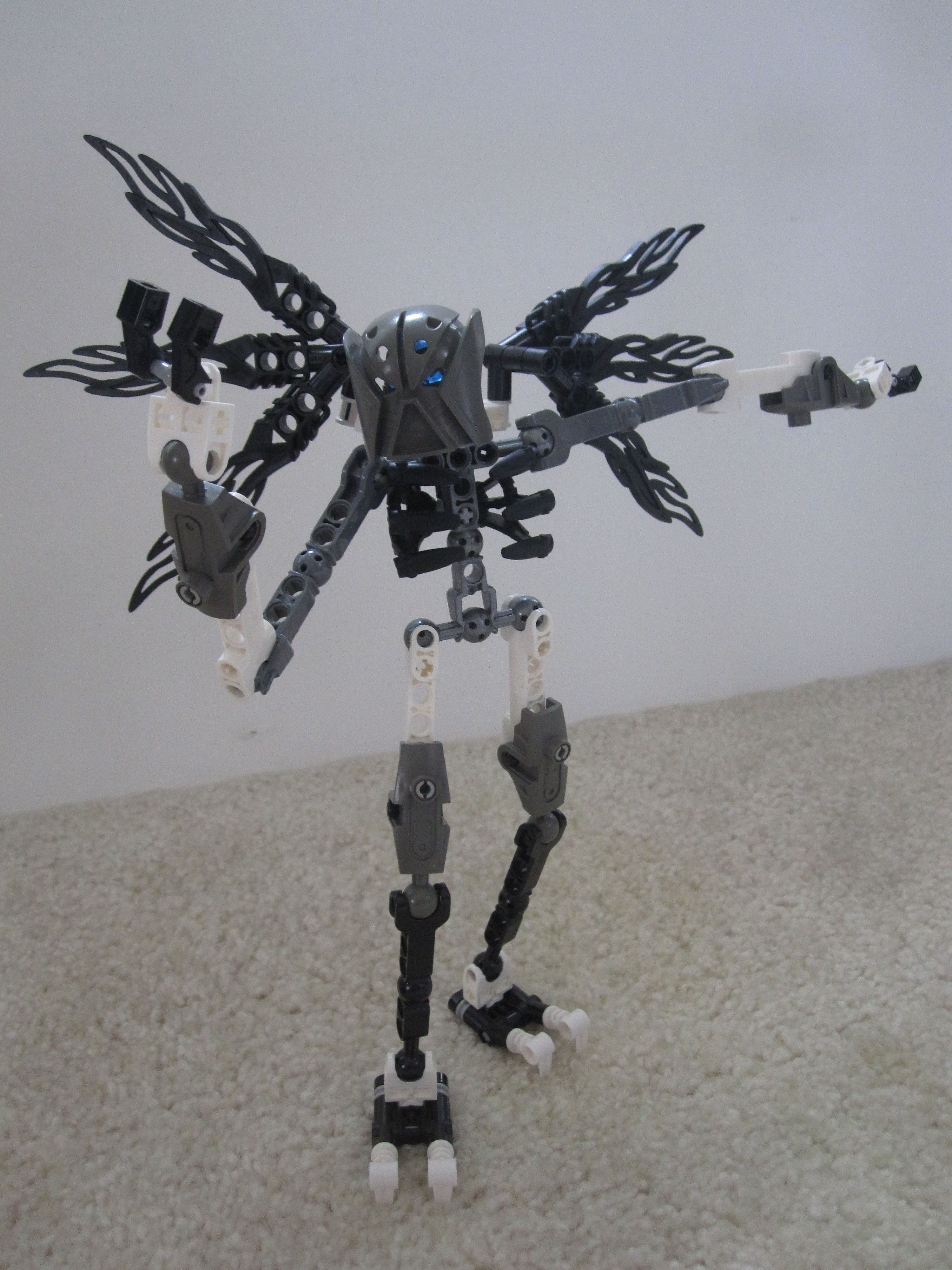 "Drama!"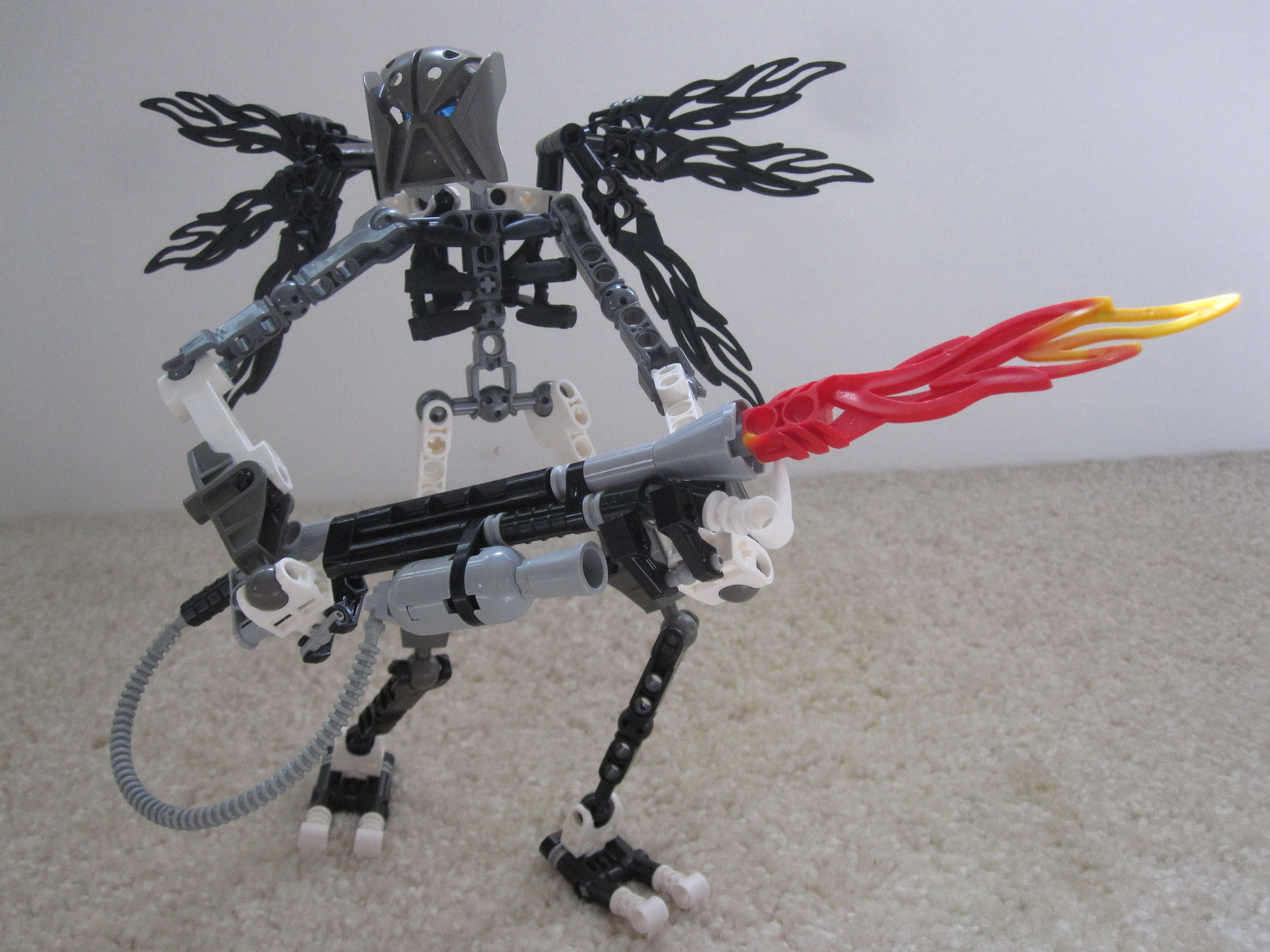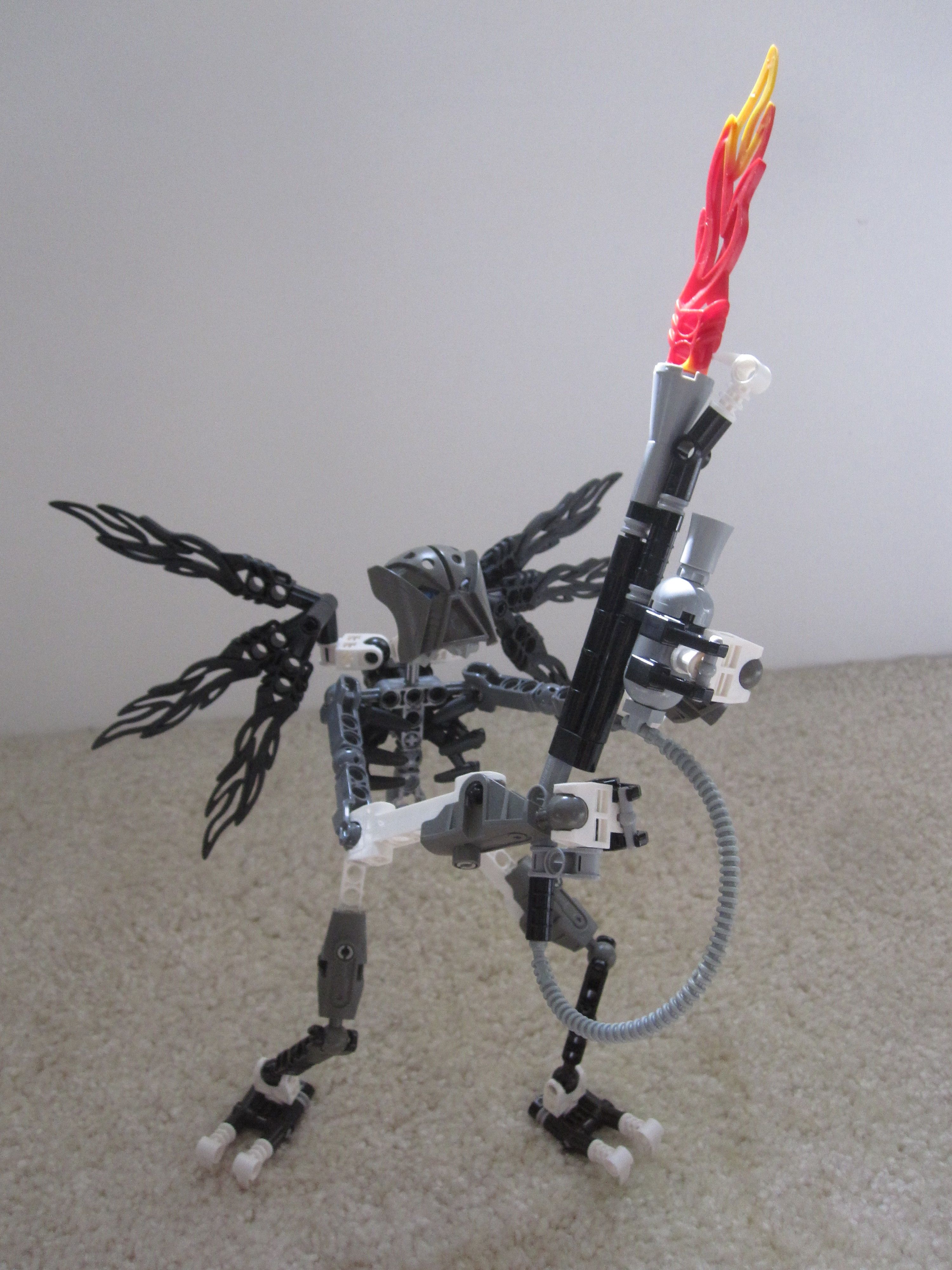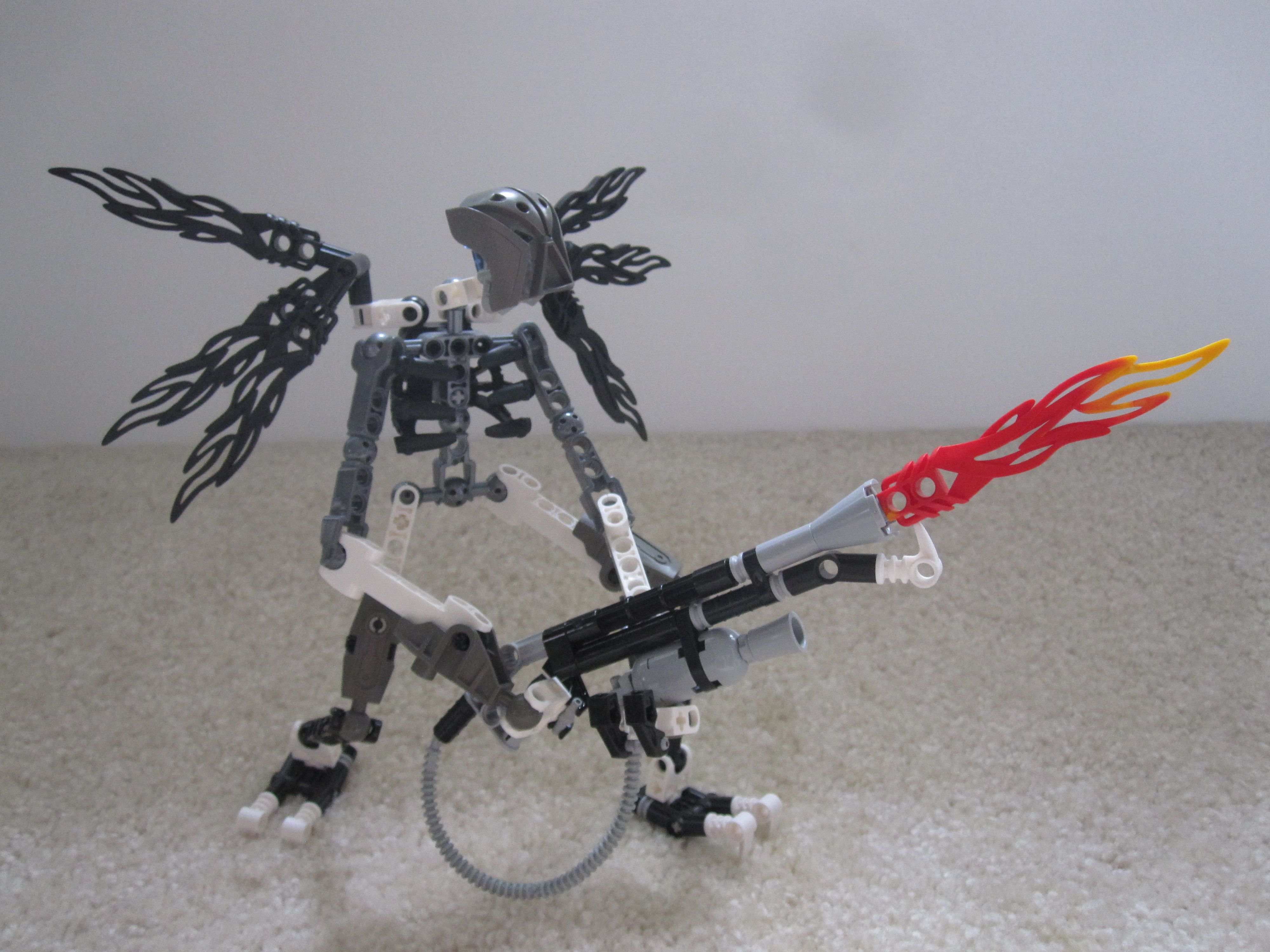 Let me know what you think!