My take on hulking Dark Hunter Krekka.
If you like it, check out my twitter account .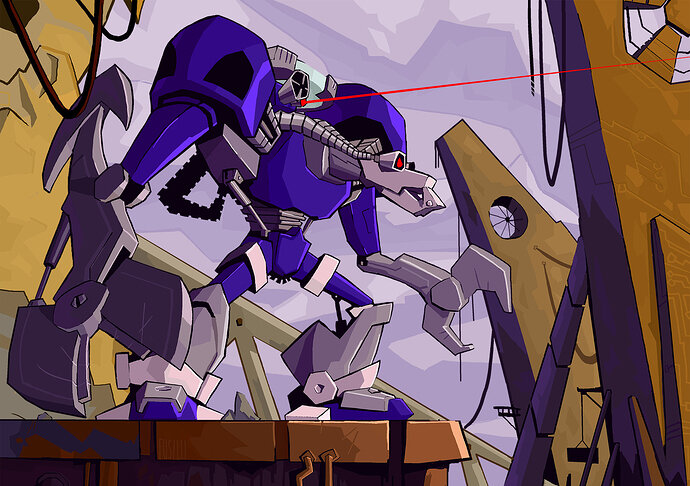 Dang that's nice. Awesome job, I love the cartoony style.
Very TF animated, I like!
dude
this is rad
i especially like the integration of the vahki staff into the right hand, it just seems right
I, too, get these vibes. Nicely done indeed.
Wow! I love that style! Kinda looks like it could have come straight out of Monkie Kid.
Love this design, he looks so cool!
This looks amazing! I love how it kinda looks like Transformers Animated