I decided to give my Krika MOC a better weapon - a scythe.
I think in general I'm pretty happy with it, but before I order anything from Bricklink to get the colours right, I would like to get some opinions:
I'm planning to make it as black as possible, I just don't have the right coloured parts right now.
---
Ok, here's a black version (I had to make the hilt longer in order for that tube to fit, though) It's now about as high as the MOC that will wield it. Any more opinions?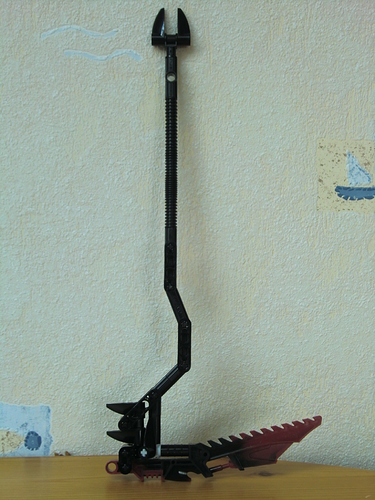 Moved to new topic -legomaster