here is all of the pics of my KETAR concept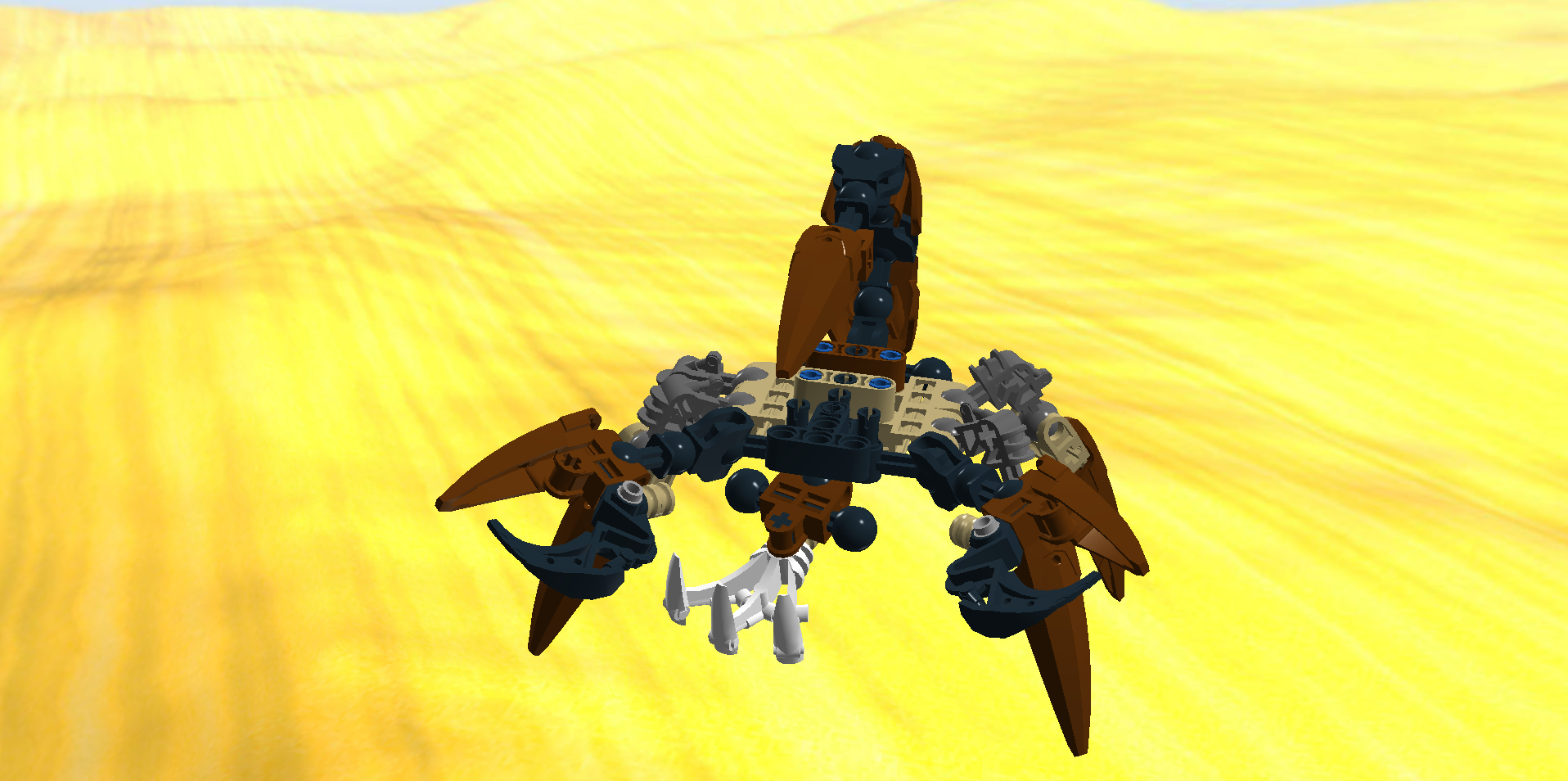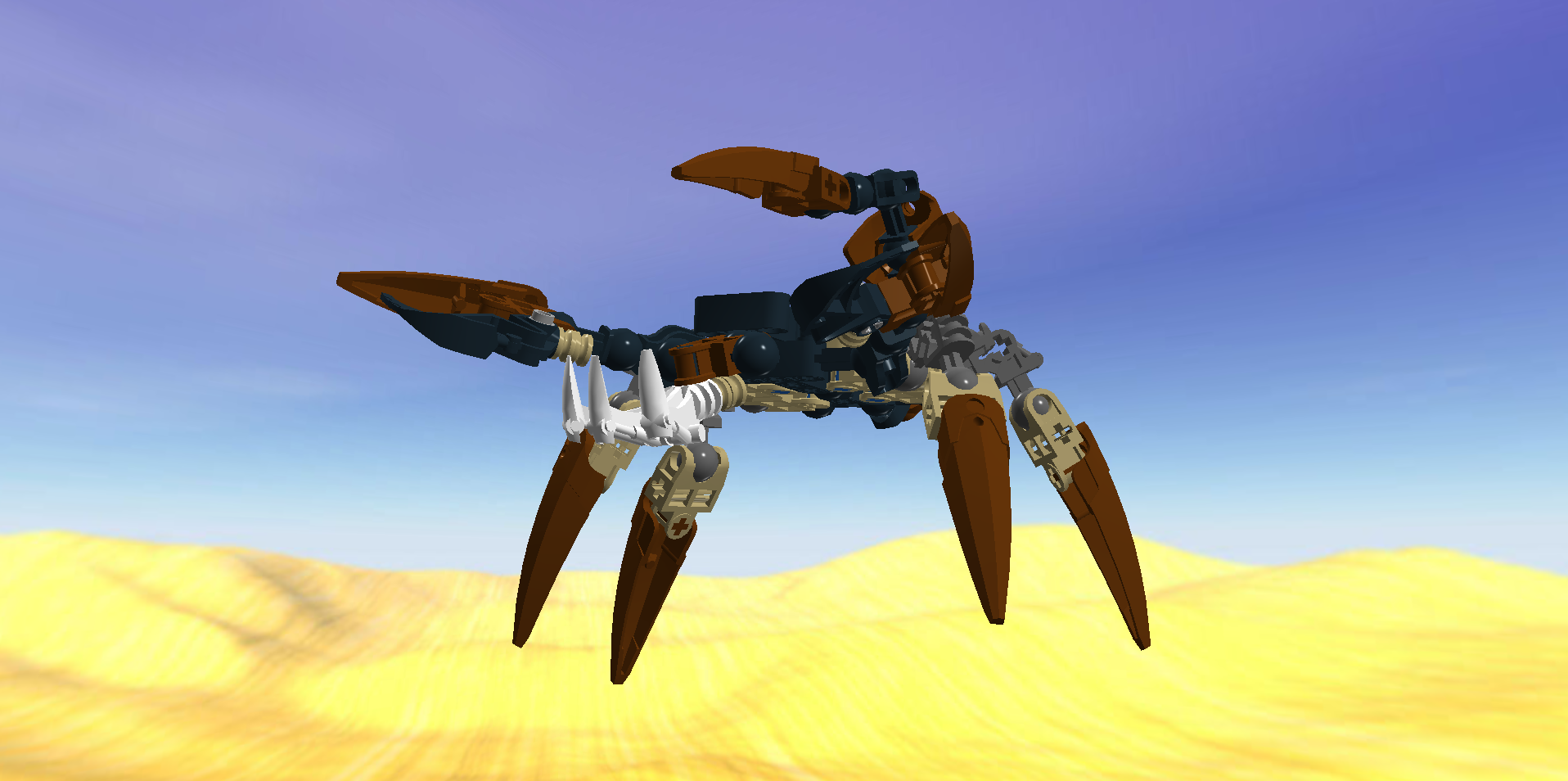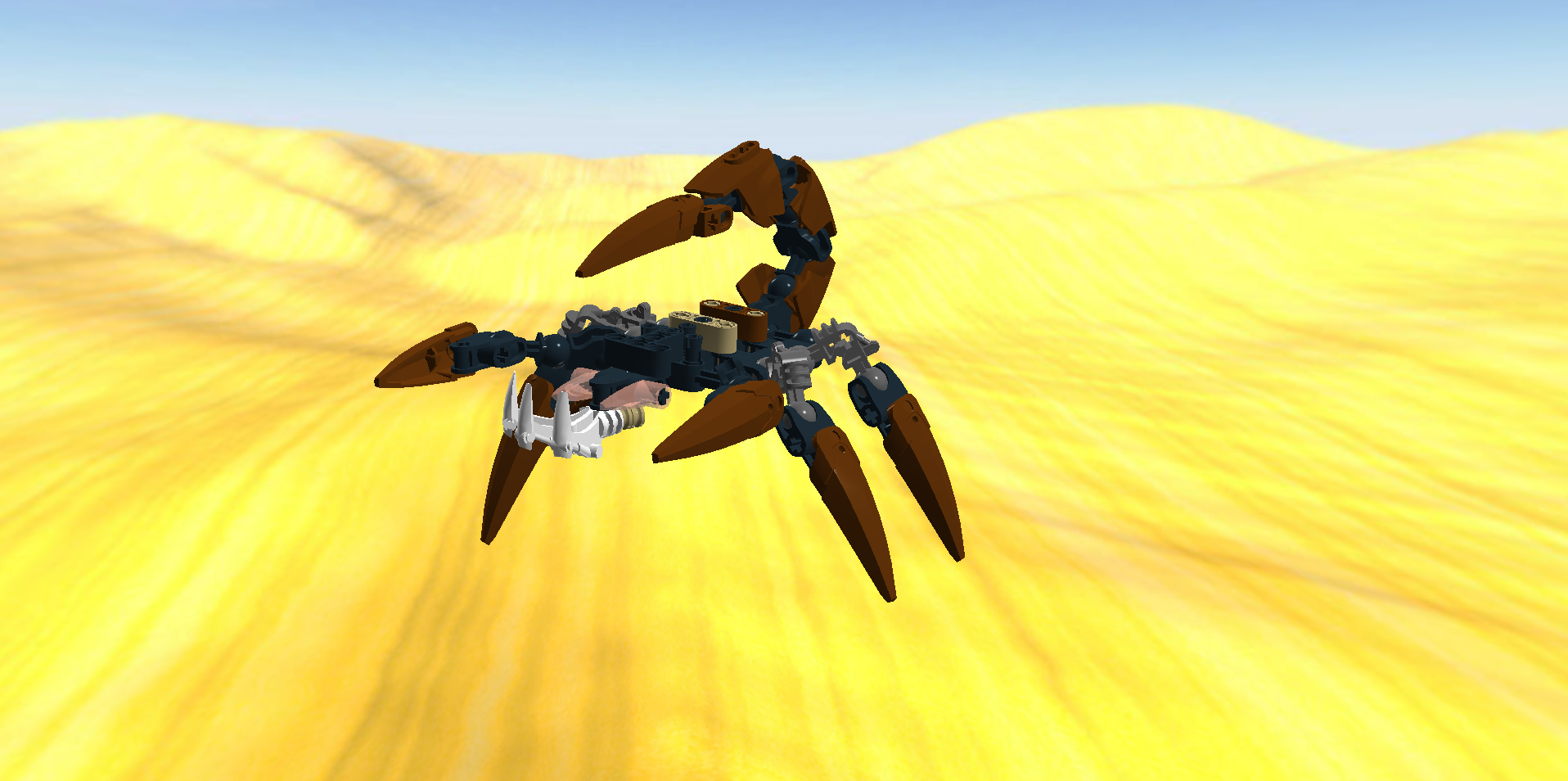 That's really cool! It's like a CCBS Nui-Jaga!

thanks
Any ideas on how to give function?
it was made to replicate a CCBS nui jaga i'm glad i hit right on target
I've never done anything like that.
darn
i want to give it function and posability
i hope for summer wave we get larger versions of creatures which are infected
for example
Gali has a Creature that's a crab during summer
and on it is her Golden nuva corrupted mask
Anyway i wonder if @Tarvaxx knows any way to give it function?
Well, it's a very nice concept, but if you are intending this to be what the Stone Creature would actually look like when released, try to restrain the use of old (discontinued) molds, such as the Metrutoran limbs and Onua's claw.
Also, mind the piece count, as it is only a protector-sized set. It seems a bit over from what I can see...
It'd probably be simple to give it a tail function, where the stinger moves forward.
Actually it's not over the parts count the onua claw and metru toran limbs are Placeholders
Great work! It looks like it already has more points of articulation than Skull Scorpio (which is what it looks like more than the Nui-Jaga in my opinion).
Well it is a scorpion!
Heh
It seems interesting enough...
He's quite cute and deadly !
Only the most elegant type of cute.
In LDD? Because let me tell ya, when it comes to LDD;
You can pose, but you can't play!
well the theory is make a Function in LDD and get it sent to you
they still do that don't they?
They stopped doing that in '11.
Ordering what you built in LDD? Nope, they stopped that more than 4 years ago.
Although, the mindstorms tap can be used to build digitally before you attempt to build IRL.