Hey there! Here is a LDD moc that I made some time ago. I am not very happy about it, but it seems ok for me. If you have something to say, tell me, and I will upgrade it!

This is the hole studio. Just some portion of a bigger one in a building.
This is a scene from a future Bionicle movie. The actors stay in a green room, with a artificial fire in from of them. The actors are
@Me
, the red guy,
@yolo360nosescope
, the black and gold guy,
@Kikoa
, the for armed guy, and
@Ghosty
, the white guy, costumed in Toa armor. You can see there some TTV crew members who are here to take some photos and assist at the recordings of the movie.
And here we have a movie with a french guy who is feeding his dog. Yes, pretty boring. The guy is yellow because… is City related movie?
And here is a James Bond movie, still with yellow skinned actors. You can see how James kill a guy.
Here is a green room with Iron Man and Wolverine fighting for Iron Man 4. The actors are happy that they will use CGI for the movie, because the recordings are very weird.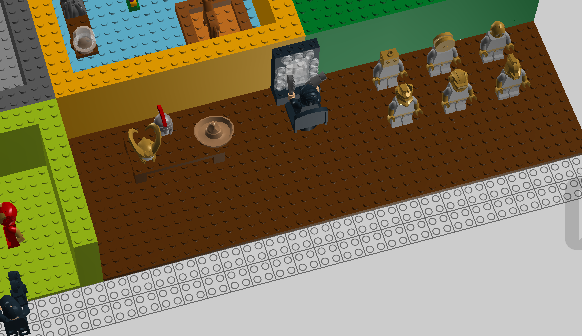 And here is the dressing room.
Here are a Loki styled helmet, a Roman Helmet and a sombrero.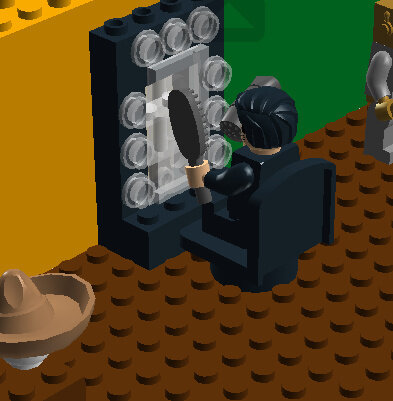 Here is a actor from a robot movie who is dressing himself.
And here are the robots from the movie. Don't worry, they are only drones.
So what do you think? It is good? It is bad? Tell me and I will upgrade it!