I'm going to guess the disorderly look is a part of the character design. Nice. My only complaint would be the grey Technic beams on his thighs, they stick out a little.
I'm gonna put a picture of Discord in this post so that people know how amazingly accurate this MOC is to the character.
EDIT:
Discord funniest villain ever
Oh my…
This thing is Spindly. Like, spindly Spindly.
Not my favorite character, but you've made a good interpretation.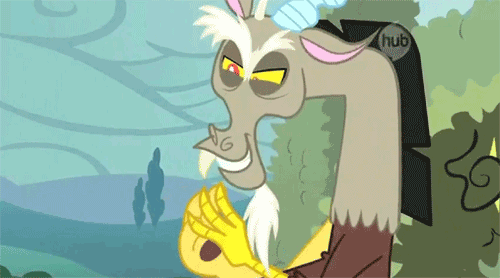 Ignoring what I think about mlp and its fandom this is a good moc. It fits the design of the character well.