(I know there is already a topic for Lego magazine errors, but this topic will covers errors across all Lego medium)
Hi there! Welcome to the Lego errors topic where errors in Lego mediums are complained about and not fixed!

For example: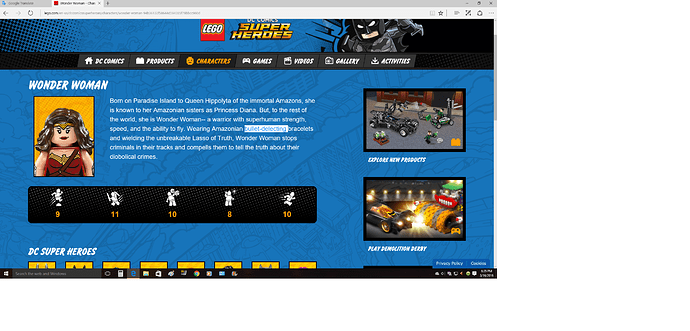 Found this here:
http://www.lego.com/en-us/dccomicssuperheroes/characters/wonder-woman-94b36132f58644d594385f79bbcc960d
Apparently, Wonder Woman has bullect-
DELECTING
bracelets (the error is they forgot to put an "f" in "deflecting"
So, yeah what errors can you find?