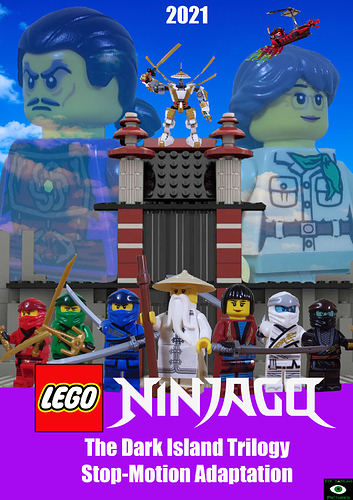 From the creator of LEGO BIONICLE Reiterated comes a stop-motion adaptation of the hard-to-find trilogy of graphic novels that are canon to the world of NinjaGo. In order to bring this mini-series to life, I need something important: YOU!
If you are a fan of NinjaGo and think you can do good impressions of some of the characters, then dust off those microphones and get to auditioning!
Qualifications:
Decent quality mic with the ability to export audio files. Doesn't need to be anything fancy, but a clean audio file is essential. That means little to none background noise, so record in a small room or closet with the door closed to ensure good sounding audio.
How to Audition:
Upload a YouTube video or audio file link from a Cloud service in this topic of your audition(s). You can audition for any character on the list below that doesn't have an assigned voice actor. Auditions will run from today (11/6/20) until December 7th, 2020. Remember to have fun with the auditions and since there's limited time to audition, don't put off for tomorrow what can be done today.
Slight edit, I realized that I uploaded an outdated cast list initially. The current list below is now accurate.